Joe and Julie
We are often reminded how small this world can be. You meet someone new and sometimes, just a few minutes into the conversation, you discover that there is a unique connection to this new person. Today our paths have crossed in a most special way.
Describe your childhood:
Julie: My family spent a lot of time in the summer boating and camping. My extended family spent most of the holidays together at my maternal grandparents house. My sister and I grew up playing with our 4 cousins and my mom's adopted brother. In total there were 7 of us kids, always hanging out and playing together. When we were older for summer vacation, we would travel to my paternal grandparents' little ranch in the mountains of Washington, where I got my own pony all summer!

Joe: I grew up on a farm, the youngest of four brothers. My dad was an attorney and Mom worked for Dad part-time and was a stay-at-home mom. We raised goats and beef and grew hay and Mom had a huge vegetable garden. One of my fondest memories of growing up is of Dad making breakfast on the weekends listening to the Statler Brothers playing on the radio. Their income was average for the area. We attended church regularly and went on a couple of family vacations. I still remember the vacation we took to Alaska - we drove there!
Tell us about your home?
We just purchased a 4 bedroom log home on 160 acres. It's about 85% finished, so we have lots of projects to finish and keep us busy, but it will be fun to customize and make it our own beautiful home. It has a large open living area, cozy breakfast nook, and great loft. Outside there is a large outdoor patio, great for family BBQ's and entertaining, a large covered porch overlooking the grain fields and mountains to the east - perfect for a porch swing and rocking chairs, and a spring-fed pond. We plan to get ducks for the pond.
When you have a 3-day weekend, what do you like to do?
In the summer we like to either take the boat out onto one of the local lakes, go up into the woods for a horseback ride or family picnic, or visit Julie's family that live a few hours away. We like to have BBQ's and make s'mores. In the winter, we like to go snowmobiling or downhill skiing at one of the many local Montana ski resorts.
Do you have pets? If so tell us about them?
We currently have 2 dogs. Annabelle is a 14-year-old Heeler mix shelter rescue who is very protective of her family and Tank a 1-1/2-year-old Golden Retriever, who loves everyone. They both love to go for rides in the truck. We also have 3 horses. We use them for working the cows, trail riding and the boys ride them on hunting trips in the mountains.
What do you hope to teach your children?
We hope that we can teach them responsibility and hard work through participation and involvement in groups like 4H. This will bring them much satisfaction, pride and self-confidence. We hope that we can teach them honesty, kindness and fairness by being good examples as parents and role models.
Describe your neighborhood?
We are very fortunate to live in a community that has the best of both small-town rural living and urban/city living. Our ranch is located in a quiet, secluded valley just minutes from town and our town has many plays and musicals, social events, 2 AA high schools, a private college, farmers market, etc. There is always something going on! One of our neighbors even has both an indoor and outdoor riding arena perfect for horseback riding year 'round.
What will you tell your child about his/her birthmother?
We will tell our child as much about their birth mother as much as we know about her and what she would like for us to tell him or her. Most of all her child will know that his/her birth mom loved them very much and made a difficult but courageous decision and that we were very lucky and honored that the birth mom chose us to be parents.
It's Daddy's day - what activity do you want to share with your child?
I want to teach my child everything I know about ranching and farming and life in general, but I can hardly wait until I can teach them how to drive a tractor. Our activity will depend on how old the child is but no matter how old they are, they will be at my side.
What kind of education are you hoping to provide for your child - Private or Public?
We have been working with our school district for years on various projects and like our public schools. Our 18-year-old has always attended public school but went to a private religious preschool. We have good private schools too. It will ultimately depend on the child's educational needs.
How did you come to the decision of adoption?
We have tried unsuccessfully for 5 years to conceive. We have worked with local adoption agencies for the last 2 years but their resources are very limited.
What faith will you raise your child?
We have strong Christian beliefs - Joe is Episcopalian and Julie is Methodist. We generally attend the Episcopal Church.
What kind of a relationship do you hope to build with your birthmom through her pregnancy?
We can be as involved as she would like us to be. If she is close by, we can attend doctor visits in person. If not, we can attend through our Smart phones! :) We can correspond via text or email or other social media.
How did you meet?
Joe's older brother, Steve, introduced us when Joe was visiting in Julie's hometown.
What was your relationship with your parents like?
Julie: My mom was a stay-at-home mom until I was in Kindergarten. My dad worked full-time in the Army National Guard and was often gone. My mom was never afraid to do the housework and inside chores and then go do outside chores and take care of the lawns, etc. She taught me responsibility and hard work and that girls could be just as tough, if not tougher than boys. My dad was the fun parent always giving us hugs and telling us how much he loved us. He taught me to work on cars, shoot guns and if I was going to fish, I needed to bait my own hooks and clean my own fish. We are all still very close, though I don't live around the block any more.

Joe: My parents raised me and my 3 older brothers on a small farm. My dad was an attorney and worked at a small office in town. My mom worked for him and also took care of things around the farm. She took care of the vegetable garden, baked 12 loaves of bread each week and also had ran their cashmere goat business. They both taught me to love, appreciation and to take care of our land and animals. I learned from them the value of responsibility, hard work and how to run a business and farm. I am lucky that my parents live in our same town and we all chat often.
What attracted you to each other?
Joe is handsome with kind eyes and a quirky sense of humor. He is a very hard worker and gives his all to every project that he works on. He has many close friends that he has known for many, many years. I knew he would be a good dad to Tyler.

I liked that Julie had a bubbly personality. What attracted me was that she was a good mom, good cook and down to earth. I asked her to marry me because she was what I always wanted in a wife.
Please describe your personalities:
Julie: I've been described by others as bubbly, sincere, introverted, quiet, dedicated and easy going. I feel I am a mix of all these things - kind of an outgoing introvert. I like to attend social gatherings and meet new people but am just as happy with a quiet evening at home with the family. I'm fiercely protective of my son, husband, family and best friends.

Joe: I like to find humor in most things in life. I can be fairly intense when working on a project or towards a goal but I do like to relax and enjoy time out from working. I am very friendly and can easily engage with people in most situations. I have had the same best friends since grade school.
What are your hobbies?
Julie: I like to plant flower gardens, go horseback riding and attend seminars and workshops pertaining to training and riding horses. I like to do small DIY home improvement projects, craft projects and shoot trap. My newest activity is duck hunting out on our fields.

Together we like to travel, watch Tyler's baseball and football games, snowmobile, snow ski and go on family road trips.

Joe: Most of my hobbies revolve around the ranch/farm because that is one of things I enjoy the most in life. I like history, politics and John Deere Tractors. I like to snowmobile with my friends and Tyler.
When you close your eyes and see yourself holding your precious baby in your arms what are your thoughts regarding the birthmother?
I will always be forever grateful for her. As a mom, I know how hard it is to even consider this choice and for her to make these decisions.
How will a child enrich your life?
We have a wonderful life that we want to share. Our son graduates this year and we don't want to be done raising kids. I can't imagine having a quiet house with no Scout's or 4-H meetings to attend. Joe has not had the experience of raising little ones (he's been great as a step-dad) and I can't wait to experience this with him by raising a baby. I love being a mom and I know Joe will be a great daddy. Children bring so much joy to a family.
Why did you each choose the career path you decided on?
Julie: My current career came by accident. I previously had worked in this field from 2001 thru 2006. When Joe and I married 5 years ago, in 2009, Tyler and I moved to the town where Joe lived. An old family friend, found out I had experience in the industry and talked her employer into hiring me. This employer believes in being 100% dedicated to our families and children's events, so I'm allowed a flexible schedule to participate in school activities.

Joe: After graduating from college with degrees in Ag Business and in Economics, I spent a year custom harvesting farmland in Australia with my best friend from grade school. I moved to Montana, started a small business and worked as a consultant for a Congressional campaign. Later I was offered a Business Development position with a civil engineering firm. I've stayed in that position for over 10 years because it allows me to interact with people on many different levels - business, political, and personal, and flexibility to run our ranch/farm operations and family events.

We have an extensive database of families that are currently waiting for the opportunity to adopt your precious baby.

CONTACT US TODAY
FOR YOUR FREE
NO OBLIGATION CONSULTATION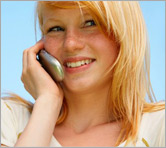 For Your FREE No-Obligation
Consultation1-877-550-3770

REQUEST A FREE ADOPTION INFORMATION KIT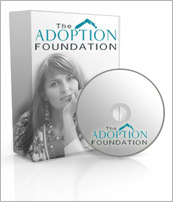 Your information is confidential.
Information will be mailed in an unmarked envelope.
Financial Assistance (as allowed by state law)
Information about our Free Housing for Birthmothers