Thomas and Glenda
We are all Godís children and we are here for a specific reason and life purpose. You are considering a decision that understandably is not easy but it is courageous for you to choose a path that will lead to the best life possible for your baby. We admire your courageous consideration to seek adoptive parents. Tom is adopted and is so grateful to his own Birth Mother for allowing him to be loved and cared for by his Adoptive Parents, who have given him so much love, support, and opportunity to become the loving person he is.
Describe your childhood:
Glenda: What I remember most is spending a lot of time with Grandma cooking, crafts, flea markets, etc. I loved playing softball and going roller skating.

Tom: I was adopted and my parents cared a lot about me. They provided me with excellent educational opportunities and supported my hobbies and interests. We spent a lot of time at the Jersey shore and we traveled too.
Tell us about your home?
Our home is a 3-floor, 3-bedroom condominium built in 2005 in lush Pennsylvania. Our home is very comfortable and cozy, with beautiful views of the outdoor woods where we see lots of birds and deer.
When you have a 3-day weekend, what do you like to do?
We like to spend long weekends at our shore home in New Jersey. We like to go boating and spend time on the beach. There are also great restaurants and shopping nearby too. During the winter months, we might choose to spend a long weekend in the Pocono Mountains or Maine.
Do you have pets? If so tell us about them?
We currently do not have any pets. We have had pets in the past and we love animals.
What do you hope to teach your children?
We want to teach our child honesty, respect, and love for one another. Riding a bike, skating, and whatever else our child might have an interest in learning is what we will teach.
Describe your neighborhood?
We live in a condominium complex, so there are a lot of children. Sometimes we play kickball with them or go sledding. Our neighborhood is located in beautiful Pennsylvania.
What will you tell your child about his/her birthmother?
That she is the most courgeous person who loves you so much and wanted what was best for you.
It's Daddy's day - what activity do you want to share with your child?
Perhaps a visit to the zoo or gardens. It would be a fun and educational experience. Then we would finish with ice cream.
What kind of education are you hoping to provide for your child - Private or Public?
We have award winning school districts in Pennsylvania, so we feel confident we can choose an excellent public school.
How did you come to the decision of adoption?
We didn't have any children in our previous relationships. Tom was adopted and he was considering adoption when we met. Since together, we've been open to both having children of our own and adoption.
What faith will you raise your child?
We anticipate raising a child in a non-denominational context.
What kind of a relationship do you hope to build with your birthmom through her pregnancy?
A child-centered close trusting relationship; openness.
How did you meet?
We met on Match.com, the online dating site. We got to know each other by e-mailing first. Then we went to a few movies and began spending more time together.
What was your relationship with your parents like?
Glenda: Both parents worked a lot, so our only quality time together was on vacation.

Tom: I was close to my parents. Sometimes I needed to be reprimanded, but they did provide me with a lot of freedom and opportunity. My relationship with my parents grew stronger as I matured.
Please describe your personalities:
Glenda: I'm independent, outgoing, fun, loving, caring, and enjoy helping others.

Tom: I'm independent, fun, hard-working, sensitive, and kind. My education and career have always been important to me. I'm a very passionate person.
What are your hobbies?
Glenda: I enjoy arts and crafts, shopping, and spirituality. As a couple: movies, concerts, sporting events, bike riding, and travel.

Tom: I enjoy participating in sports and attending sporting events. Music, movies and travel are also passions of mine. As a couple: movies, concerts, sporting events, bike riding, and travel.
When you close your eyes and see yourself holding your precious baby in your arms what are your thoughts regarding the birthmother?
Can't thank her enough for the precious gift she gave us and how brave she is.
How will a child enrich your life?
We have long had maternal and paternal instincts. With a child, our lives will be more fulfilling and have greater purpose. There is so much we'd like to share.
Why did you each choose the career path you decided on?
Glenda: I love meeting new people, making friends. I'm a good fit as a salon coordinator.

Tom: Although I struggled with math initially, I received a lot of help from teachers and I was competitive and didn't like to fail. I eventually gained enough confidence to pursue a career as a mathematician.

We have an extensive database of families that are currently waiting for the opportunity to adopt your precious baby.

CONTACT US TODAY
FOR YOUR FREE
NO OBLIGATION CONSULTATION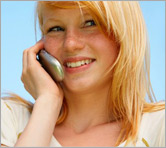 For Your FREE No-Obligation
Consultation1-877-550-3770

REQUEST A FREE ADOPTION INFORMATION KIT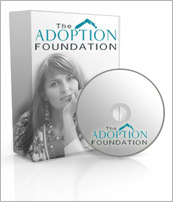 Your information is confidential.
Information will be mailed in an unmarked envelope.
Financial Assistance (as allowed by state law)
Information about our Free Housing for Birthmothers