David and Kendra
Our goal for your child's life will be to make sure that they have many experiences, broad education and know when to allow for fun in their life. We will help your child to become a successful, happy and independent adult. With our support and our family's support, we will make sure your becomes a great contributor to the society that we live in no matter what they choose to do in life.
Describe your childhood:
Kendra: I grew up in a small town where everyone knew each other. My parents took in foster children so there were always other kids around to play with. I have 2 sisters and a brother. My younger sister is adopted, but you would never know. We would take family camping trips a few times a year and even though we have all moved to different areas of the state we are still close and keep in contact through multiple phone calls and continue to have annual camping and fishing trips.

Dave: I grew up in a very rural area also where I learned how to fish and hunt what was in season. I was in Boy Scouts until college and also achieved the Eagle Scout in 1998. My mother was always involved in Scouting as well which helped me want to be part of the troop I was in. I had to become very independent while in the woods because of the ways that Boy Scouts of America teaches young boys to grow and learn.
Tell us about your home?
2400 square feet of finished living space for plenty of room to play in. We have 11 sliding glass doors for a view of any yard. We have 10 acres of woods for extra space for things like four wheelers and tractors.
When you have a 3-day weekend, what do you like to do?
We enjoy being outside so when we have a long weekend we like to go to our cabin where we can spend time with our family, camp, fish, hunt, and hike.
Do you have pets? If so tell us about them?
We have 3 dogs: Zeus, Apollo, and Athena. Zeus and Apollo are Husky/Lab mixed males and Athena is a pure bred Siberian Husky female. They all love to play outside. Athena is a talker and they all love people and are very active. Nelson in our orange Tabby cat.
What do you hope to teach your children?
We hope to teach our children to be problem solvers and to be independent.
Describe your neighborhood?
We live outside of a small town. We live in a wooded area with neighbors that are close enough to feel safe but far enough away to still have privacy. We live near many state parks and lakes for recreational activities.
What will you tell your child about his/her birthmother?
We will be honest with our child about their birthmother and her love for her child. We will make sure that our child knows that they are loved and a family does not have to be blood relatives.
It's Daddy's day - what activity do you want to share with your child?
I plan on making every activity one that teaches a new skill or lesson that can be used for everyday life. This includes fishing, hunting, working on cars, yard work, house repair, cutting up trees, planting a garden, etc.
What kind of education are you hoping to provide for your child - Private or Public?
We plan to send our child to public school and encourage a college education for what they choose to do with their life.
How did you come to the decision of adoption?
We have always wanted children. After three years of trying to conceive on our own and using different medical and holistic treatments, we were told that we were not able to have children. We decided that we still wanted to have children and that adoption would be our next option.
What faith will you raise your child?
Christian
What kind of a relationship do you hope to build with your birthmom through her pregnancy?
Supportive and honest.
How did you meet?
We met our sophomore year in college. We lived on the same floor of our dorm. I saw him at a floor meeting and said to my roommates that I would like to get to know him better.
What was your relationship with your parents like?
Kendra: My parents have always been very supportive about all of my decisions. My mother has always been the person that I would go to when I needed to vent or needed advice about friends or relationships. My father was the one that I went to for mechanical type problems or when I would need to learn how to complete a home project.

Dave: My mom raised my brother and me as a single parent. My birthfather was always funny and showed me how to do things like hunt, fish and work on projects. My mom married my step-father, Ken, when I was 13-years-old. Ken spent a lot of time with me also. All 3 parents were very supportive of me and there was a lot of love shown between all of us.
What attracted you to each other?
Our personalities and goals in life to always succeed attracted us to each other. We figured out right away that we both want the same future which is to call ourselves successful in our careers, family and retirement.
Please describe your personalities:
Kendra: I am responsible, reliable, honest, optimistic, nurturing and adventurous.

Dave: I am a good planner, organizer and reliable person to count on when needed. Laughing at every situation is my way of making other people feel better.
What are your hobbies?
Kendra: I enjoy running and exercise. I have been in a few charitable races and have done a few obstacle course races. I also like fishing, camping, and hiking. I like to hunt with Dave and enjoy riding four wheelers with him.

Dave: I enjoy fishing, hunting and working on projects I know I can complete. I like to make our home better.
When you close your eyes and see yourself holding your precious baby in your arms what are your thoughts regarding the birthmother?
I hope that she feels confident that she made the right choice. Thank you for choosing us to raise this beautiful baby and for giving us the chance to live out our dreams of having children that I can call my own.
How will a child enrich your life?
A child will allow us to pass down the lessons that we have learned from our parents. A child will also keep reminding us that the small things in life are what is important. We will both be grateful for the opportunity to call ourselves parents.
Why did you each choose the career path you decided on?
Kendra: I have always enjoyed helping people and making a difference. Science has always been interesting to me and the fact that it is always improving is fascinating. When my mother asked me to take an EMT course with her while I was on my summer vacation from college, I knew that I loved emergency medicine and would never want to do anything else.

Dave: I went to college undecided and leaned quickly after a few engineering courses that I would enjoy working with automobiles and the parts that make them function. My first job was a testing technician job. I patiently waited for a better opportunity to come along and now I am a Product Engineer at one of the "Big 3" Detroit automakers.

We have an extensive database of families that are currently waiting for the opportunity to adopt your precious baby.

CONTACT US TODAY
FOR YOUR FREE
NO OBLIGATION CONSULTATION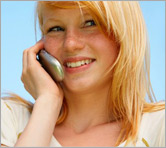 For Your FREE No-Obligation
Consultation1-877-550-3770

REQUEST A FREE ADOPTION INFORMATION KIT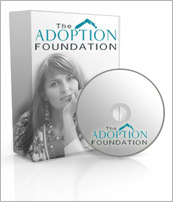 Your information is confidential.
Information will be mailed in an unmarked envelope.
Financial Assistance (as allowed by state law)
Information about our Free Housing for Birthmothers