Brian and Tawny
While we can't relate to the position that you're in, we admire you for your strength and your bravery and the selflessness that you are showing in seeking the best that you possibly can for your unborn child. We'll be praying with you and for you as you consider your final decision. God bless you.
Describe your childhood:
Tawny: My childhood was great. I was raised in a loving family. We went camping, horseback riding, had family game nights and went to the beach and river often.

Brian: My childhood was amazing. I was raised on a 600-acre ranch where my father taught me to mend fences, take care of cattle, and fish out of our pond.
Tell us about your home?
We live in a 2 bedroom, 2 bath, 1300 sq. ft. manufactured home. This is our starter home which we hope to replace within the next two years. It has a large back yard with a cherry tree in the center. We are close to the beach, parks, and our extended family.
When you have a 3-day weekend, what do you like to do?
We like to visit our extended family in California and northern Oregon, or go camping and quad riding. If we are unable to travel we spend time with our family who lives locally.
Do you have pets? If so tell us about them?
Yes. We have 2 German Shepherds and a Pit Bull. They are amazing, loving dogs and are all great with children. They love snuggle time and they all believe they are lap dogs.
What do you hope to teach your children?
Good values, respect for others and themselves. To be willing forgive and to learn from their experiences. We want them to know that their best will always be good enough.
Describe your neighborhood?
We live in a quiet neighborhood where everyone knows their neighbors and watches out for them and are always there if help is needed.
What will you tell your child about his/her birthmother?
Your mother is a strong, caring, and selfless woman who wanted nothing more than the very best for you and loved you enough to do that for you.
It's Daddy's day - what activity do you want to share with your child?
Drawing Daddy a special picture and making his favorite meal together.
What kind of education are you hoping to provide for your child - Private or Public?
We have considered both options. Ultimately we are leaning more to private or doing half of each and allowing our child to decide for themselves (with our guidance).
How did you come to the decision of adoption?
After years of trying to conceive and enduring test after test, we believe that the path God wanted for us was adoption and we couldn't be happier.
What faith will you raise your child?
Christian (Jesus is the Son of God).
What kind of a relationship do you hope to build with your birthmom through her pregnancy?
Whatever she will allow and is comfortable with.
How did you meet?
We met through mutual friends; he brought my birthday balloons to my table. One month later we met again and he turned out to be my knight in shining armor.
What was your relationship with your parents like?
Tawny: Very good. Even though my parents were divorced, I was close to both of them. I was also very close to both of my step-parents and wouldn't change a thing.

Brian: I was closer to my mother when I was younger because of my father's work schedule, but as I grew older my father and I became very close and he taught me many things that influence my life today.
What attracted you to each other?
Our personalities; we immediately "clicked." Brian has very kind eyes and they were the first thing that drew me to him. Tawny's smile lights up the room and caught my attention right away.
Please describe your personalities:
Tawny: I'm a kid at heart, goal oriented in my life and work, but never at the expense of others. I have a very tender heart; I am compassionate toward others and inherited my mother's stubbornness which I prefer to refer to as "determination."

Brian: I am hardworking, giving, and I am also a kid at heart. I am loving toward others but I can also be a little stubborn at times, which I inherited from my father.
What are your hobbies?
Tawny: I like writing children's stories, horseback riding, dancing, and jogging.

As a couple we enjoy quad riding, hiking, zip-lining, and golfing.

Brian: Hunting, dirt bike riding, and riding my street bike.
When you close your eyes and see yourself holding your precious baby in your arms what are your thoughts regarding the birthmother?
Thank God for you; I wouldn't have this chance at joy without you.
How will a child enrich your life?
A child will complete our family. We have dreamed of Mickey Mouse pancakes, "Green Eggs and Ham," tending to scraped knees, and coping with the teenage years. A child will bring a special kind of love into our lives.
Why did you each choose the career path you decided on?
Tawny: I wanted more for my family and my current career gives me the option of working from home. I wanted to help people; in my career I sell life insurance which, to me, is helping families plan for the unexpected.

Brian: I chose to be in construction because at a young age working with my father I discovered how much I enjoyed it and that I was skilled at it. I'm a man who likes to work with my hands; I could never work in an office. Being in construction allows me to work with my hands and offers a variety of challenges.

We have an extensive database of families that are currently waiting for the opportunity to adopt your precious baby.

CONTACT US TODAY
FOR YOUR FREE
NO OBLIGATION CONSULTATION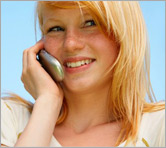 For Your FREE No-Obligation
Consultation1-877-550-3770

REQUEST A FREE ADOPTION INFORMATION KIT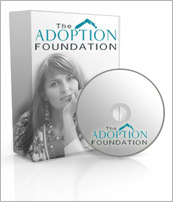 Your information is confidential.
Information will be mailed in an unmarked envelope.
Financial Assistance (as allowed by state law)
Information about our Free Housing for Birthmothers