Gary and Jennifer
Gary and I are so excited to embark on this journey and are grateful for your consideration. We have not been able to conceive a child biologically but that has not stopped our hopes of becoming parents. We realize that none of our dreams for a family would even be possible if it weren't for you. In choosing adoption implies that at this time you are searching for something more for your child; the reasons are personal and irrelevant. This is the most amazing and selfless gift a person could give. Though we could never presume to understand all that you're feeling, we admire your maturity and courage.
Describe your childhood:
Jennifer: I have fond memories of my childhood. My parents, especially my mother, were extremely loving and supportive. My maternal grandmother lived with us since I was in the 2nd grade. Due to my father's job, we moved around quite a bit including spending 3 years in Paris, France. As a family we traveled extensively; it was always an adventure. No matter where we lived, family was still our number one priority and my father made it a point to visit extended family as often as possible. As kids we were always involved in school activities especially sports.

Gary: My childhood was very happy and fulfilling; mostly revolved around our big family. The focal point of the day was always dinner mainly because the eight of us kids would eat together. Holidays with a big family was fun and exciting. Day to day life with such a large family was always an adventure.
Tell us about your home?
Our home reflects the perfect blend of coziness and style. Physically, it has plenty of room to comfortably accommodate any family big or small. Its location is ideal as it sits on 50 acres of preserved land including spectacular views of steep hills and picturesque landscape…perfect for sledding in the winter! Inside our kitchen and family room area are the focal point, attracting the most activity and traffic. Its accessibility from both the front and back of the house promotes a warm welcoming feeling to anyone who visits. Gary and I have created a beautiful haven that represents our personal style which is evident to all guests who come and visit.
When you have a 3-day weekend, what do you like to do?
Gary and I both work very hard so we try to take advantage of our 3 day-weekends. Luckily we live so close to 2 metropolitan cities and the shore, so our options are endless. The weather usually determines where we will go; we prefer the warmer climates and being outside. If we decide to stay home, we usually invite family/friends over for a barbeque, brunch, and football on Sundays. We've been redecorating our house so lately our time has been spent furniture shopping and working around the house. If we are able to get out of town, we enjoy playing tennis, listening to good music, and eating at different restaurants.
Do you have pets? If so tell us about them?
Our dog Max is a 158 lbs. Rottweiler. He is 3-years-old. Max is extremely intelligent and well-trained. Max is also very playful, as he still displays puppy behavior. He gets super excited when we come home from work and will jump on us to play or run between our legs. Max is very loyal and protective. Gary and I are well aware of Max's size and strength and are currently working with his vet and trainer to ensure the best way to properly transition a child into our home.
What do you hope to teach your children?
As parents we want to provide our child/children with a solid foundation based on strong moral and religious beliefs…making it point to put God and family first. We want to give them the tools to grow into young adults who value education, work hard, and treat others with kindness and respect. We want to instill in them a good heart and giving spirit. We want to encourage them to find what makes them happy, to express their own voice, and to expose them to all that life has to offer. Our goal for our child/children is to enjoy life, laugh as much as possible and to make the most of every day.
Describe your neighborhood?
We live in a small cul-de-sac neighborhood which is surrounded by a diverse group of families with children ranging in ages. Our next door neighbors and good friends have owned a daycare center for over 25 years. It is a well-known and respected facility within our community. We are centrally located to town and have access to parks, malls, restaurants, hospitals, and schools.
What will you tell your child about his/her birthmother?
Although we are not sure about the specifics, because we are still learning, we are committed to explaining the details about how we became a family. It is our intention that when speaking to our child, that we will hold the birthmother in the highest regard. Our child will always know how much she loved him/her and that her choice of adoption was made in their best interest. We will make sure they understand what adoption means and provide them the necessary support/resources should they ever need it. Our child will never feel the burden or guilt or pressure of feeling like they had to choose; they will know their heart is big enough for us all.
It's Daddy's day - what activity do you want to share with your child?
Depending on the gender and age of my child, I would ensure that any daddy time was spent doing something meaningful. Naturally, I would incorporate something fun and somewhat educational…ideally any activity would include some level of sport and outside adventure.
What kind of education are you hoping to provide for your child - Private or Public?
We live in an amazing school district which is ranked nationally; we feel confident in our local public school system. Gary and I also value private education and are still considering that as an option. Gary is a product of the public school system and I went to private schools so we find merit in both.
How did you come to the decision of adoption?
Due to our ages, we both expected that getting pregnant could be difficult. Through fertility treatments, it was confirmed that both of us were healthy so the idea of getting pregnant was never seen as impossible. Still, starting a family was much too important to both of us to simply rely on having a biological child. Adoption was always a consideration; we have friends who adopted so we were familiar with the process. I think ultimately our desires to have a family while we were young enough is what really finalized our decision to move forward with adoption.
What faith will you raise your child?
Roman Catholic
What kind of a relationship do you hope to build with your birthmom through her pregnancy?
Though our hope that the birthmother would feel comfortable enough to want to talk to us through her pregnancy, we understand that her level of comfort may not be has open as ours. Out of respect for her and for her feelings, we would leave it up to her to determine the dynamics of a relationship. We feel pushing her or overwhelming her during such a difficult time may put more pressure on her which would never be our intention. This being said, we would welcome any opportunity to engage with her and put her mind at ease if that were to be her choice. The goal for everyone should be what's in the best interest of the child, and a healthy mother is most important.
How did you meet?
Gary and I were introduced by a mutual friend.
What was your relationship with your parents like?
Jennifer: I was very close to my parents especially my mother. Unfortunately she died in 2004. Her passing has had a profound effect on my life that still impacts all that I do. My father and I were close but after my mother died it was too hard for him to handle. He remarried and lives in NY.

Gary: My relationships with both my parents were loving and supportive. Being one of the last of 8 children, both parents went out of their way to make us each feel special. I spent quality time with both my mother and my father which seemed like a difficult task considering so many kids. My parents were religious and instilled in all us children good values and a strong work ethic.
What attracted you to each other?
Gary was attracted to Jennifer's wittiness, and sense of humor. Jennifer was most attracted to Gary's kind heart and genuineness.
Please describe your personalities:
Jennifer: I would describe myself as hardworking, generous, loyal, honest and fun loving. I enjoy having a good time and I really try to get involved in many different things. I enjoy working out and being active but I also like spending a quiet evening at home; I love reading and watching movies. I work well under pressure. I wish I was creative. I do tend to procrastinate and I'm not always the most organized. Being a teacher though has forced me to get into routines; over the years, I have found I actually thrive when I am organized which makes my life much easier.

Gary: I would describe myself as hardworking, motivated, respectful, and honest.
What are your hobbies?
Jennifer: Working out, playing tennis, reading, watching movies, traveling.

Gary: Working out, golf, traveling, tennis, watching football, baseball, and hockey.
When you close your eyes and see yourself holding your precious baby in your arms what are your thoughts regarding the birthmother?
Naturally my heart will always go out to the birthmother and I think I will always feel for her loss. I think more than loss or empathy, the feeling of gratitude is more realistic since I will be forever grateful to this woman who made my dreams come true.
How will a child enrich your life?
Being parents is the final step in completing our family. A child will make our lives more fulfilled and will bring a level of joy much different than what we already know. A child will offer us new experiences, more meaning, and a deeper connection to each other. A child will also give us purpose which will extend the scope of our marriage. Gary and I know from our own relationships with our parents that there is no love greater than a love between a parent and child.
Why did you each choose the career path you decided on?
Jennifer: Teaching was always a dream of mine as I loved working with little children. I think once I finally got into grad school, the choice to work with students with special needs became my focus because I wanted to make a real difference. I felt working with children who had difficulty processing the most basic of information gave me a sense of meaning and accomplishment which I did not have in the general education setting.

Gary: As a business owner of a medical equipment company, I found helping others in need and less fortunate to be extremely rewarding and satisfying.

We have an extensive database of families that are currently waiting for the opportunity to adopt your precious baby.

CONTACT US TODAY
FOR YOUR FREE
NO OBLIGATION CONSULTATION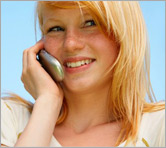 For Your FREE No-Obligation
Consultation1-877-550-3770

REQUEST A FREE ADOPTION INFORMATION KIT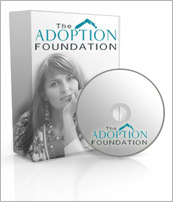 Your information is confidential.
Information will be mailed in an unmarked envelope.
Financial Assistance (as allowed by state law)
Information about our Free Housing for Birthmothers