Apostolos and Maria
We would like to thank you for taking time to view our profile and read our letter and hope that you will choose us to raise your precious child. We canít understand the difficult time that you are going through and we hope and pray that God gives you strength and courage to get through this period of time in your life.
Describe your childhood:
Mary: I had a great childhood. I have a younger brother. We are bilingual, speaking both Greek and English. We went to Greek school and Greek dancing and church on Sundays. Vacations consisted of going down to the Jersey Shore and when we were younger we went to Greece. I have also vacationed to Utah with my grandfather when I was younger to spend the Christmas holidays.

Paul: I have a younger sister. We went to Greek School and participated in Greek dancing. We attended church on Sundays and I was an alter boy. We vacationed with the family at the shore and also went to Greece when I was younger.
Tell us about your home?
Our house is a stone colonial with 3 bedrooms, 2 full baths and a powder room with a 1 car garage. We have a nice size back yard and a bigger side yard.
When you have a 3-day weekend, what do you like to do?
That is an opportunity to do any work around the house that we normally don't have time to do. We also get together with family and friends and go to dinner and relax.
Do you have pets? If so tell us about them?
We have fish. Paul is the one who takes care of them by feeding them and checking the water levels and cleaning the filters.
What do you hope to teach your children?
We will teach them that family is important. We will also teach them to be respectful and loving.
Describe your neighborhood?
We live in the suburbs of in Pennsylvania and our neighborhood is diverse. There are Greeks, Asians, Jews, and African Americans. Our neighbors behind us have 2 children, 2 houses over are more children and down the street as well. Our neighbors are excited about our adoption and are very accepting of other cultures. We live around the corner from the elementary and middle school, and there is a playground within walking distance to the house. The library and pool are about 5 minutes by car.
It's Daddy's day - what activity do you want to share with your child?
We would first start by making breakfast, and then I would ask them what they are interested in doing.
What kind of education are you hoping to provide for your child - Private or Public?
Public, we live in one of the best school districts in the country.
How did you come to the decision of adoption?
Our dream was to have a family. We have gone through unsuccessful fertility treatments.
What faith will you raise your child?
Greek Orthodox.
How did you meet?
We grew up going to the same church and Greek school. Both our parents are from the same part of Greece, so we knew of each other growing up. We met at the Greek club.
What was your relationship with your parents like?
Mary: Both my parents worked. Mother took care of all the house work. On Father's days off he spent the day with us. On Sundays we would go to church together and then as a family we would go shopping or they would take us to the park, in the summers we would go to the beach together.

Paul: They made sure to be there for us. Their first priority was to spend time with us. We always ate dinner as a family and on the weekends they took us out for family time, whether it was going to church, the beach or to the park for a picnic. Both parents were working.
What attracted you to each other?
Our first attraction was that we both came from great families and the same roots.
Please describe your personalities:
Mary: I like things to be perfect. I complete things on time and like to have things clean and in it proper place. I am a caring person.

Paul: Very committed to my job and always going above and beyond to help others. Most often working 12 hour days and sometimes on Saturdays.
What are your hobbies?
Mary: We watch football together on Sundays. We play Scrabble at times. We like to go out for rides.

Paul: Hunting, playing Scrabble, we watch sports together on Sundays. We do a lot of work around the house together.
When you close your eyes and see yourself holding your precious baby in your arms what are your thoughts regarding the birthmother?
How grateful I am to the birthmother for choosing me to raise her child. I will love and do everything for the precious gift that I am given.
How will a child enrich your life?
It will make my life complete. I have a loving husband and we will be complete with having a child in our lives.
Why did you each choose the career path you decided on?
Mary: I always enjoyed working with computers and always wanted to have an office job.

Paul: I really like working on cars it has been something that I enjoyed as a youngster.

We have an extensive database of families that are currently waiting for the opportunity to adopt your precious baby.

CONTACT US TODAY
FOR YOUR FREE
NO OBLIGATION CONSULTATION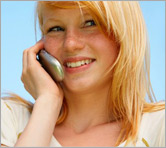 For Your FREE No-Obligation
Consultation1-877-550-3770

REQUEST A FREE ADOPTION INFORMATION KIT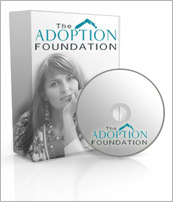 Your information is confidential.
Information will be mailed in an unmarked envelope.
Financial Assistance (as allowed by state law)
Information about our Free Housing for Birthmothers