Suzanne
What a brave and beautiful woman you are!! I am sure this is a very stressful time for you, making the most difficult and responsible decision for you and your unborn child. I admire you!! I know I will never experience the feelings, emotions, and sensations pregnancy brings over the course of nine months, but for as long as I can recall, I have cherished the idea of motherhood and raising a beautiful son or daughter to become a happy, mature, caring, empathetic, confident person.
Describe your childhood:
I grew up in a very close-knit family and had a happy childhood. My brother and I were very imaginative and holidays and birthdays were always special.
Tell us about your home?
I have a 3 bedroom, 2.5 bath home with a studio apartment in the basement, and a 2 car garage on 3.5 acres of land. It's in a very rural setting.
When you have a 3-day weekend, what do you like to do?
I like to go to a movie, have dinner out, take the dogs to park, walk, do crafts, work on home improvement, and mostly spend time with family and friends.
Do you have pets? If so tell us about them?
I have dogs and cats. They are very energetic and comical. They're very sweet natured and affectionate.
What do you hope to teach your children?
To be happy, mature, responsible, kind, empathetic individuals.
Describe your neighborhood?
I live in a wooded setting. It's a rural, very serene, and quiet life.
What will you tell your child about his/her birthmother?
I will tell him/her that a very brave and caring woman put their needs above her own and made a mature sacrifice.
What kind of education are you hoping to provide for your child - Private or Public?
Public school - our community has a good school district, followed by college
How did you come to the decision of adoption?
After fertility attempts, I started researching it.
What faith will you raise your child?
Protestant.
What kind of a relationship do you hope to build with your birthmom through her pregnancy?
Open, honest and caring. I will always be there for her if she needs me.
What was your relationship with your parents like?
Close-knit. They were firm but fair.
Please describe your personalities:
I have a serious side, and a humorous side as well. I am honest, loyal, protective and caring. I become passionate if it is an issue I relate to that is close to my heart.
What are your hobbies?
Movies, crafts, baking, traveling, cooking and my pets!
When you close your eyes and see yourself holding your precious baby in your arms what are your thoughts regarding the birthmother?
I am forever in her debt. Without her hard, heart-breaking sacrifice, I would not be blessed with motherhood.
How will a child enrich your life?
The child can make me a better person and slow me down to see everything as he or she sees it.
Why did you each choose the career path you decided on?
My mother is a nurse and I grew up wanting to be just like her.

We have an extensive database of families that are currently waiting for the opportunity to adopt your precious baby.

CONTACT US TODAY
FOR YOUR FREE
NO OBLIGATION CONSULTATION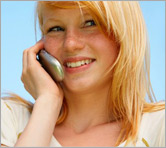 For Your FREE No-Obligation
Consultation1-877-550-3770

REQUEST A FREE ADOPTION INFORMATION KIT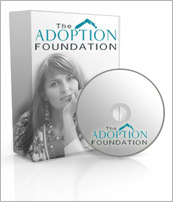 Your information is confidential.
Information will be mailed in an unmarked envelope.
Financial Assistance (as allowed by state law)
Information about our Free Housing for Birthmothers