Jeffrey and Brittany
Our hearts are filled with overwhelming gratitude that you would consider us to be the parents of your child. We see so much strength and courage in the decision to give your child life. We imagine this has to be a very difficult time for you, and we know your decision was made with the best interest of your baby at heart. If you choose us, we promise to love your baby unconditionally and give him or her a life full of love, happiness, good health, and adventure. We have so many friends and family who are waiting with open arms, just as we are, to shower your baby with love.
Describe your childhood:
Brittany: I had a good childhood. Even though my parents divorced when I was nine, I have fond memories growing up. I have two older sisters and one younger sister. I am close to all of them. We also had two pet dogs growing up. I come from a very loving and supportive family. I have great memories of family vacations, playing with my sisters and spending the summers outside swimming with my sisters and neighborhood friends.

Jeffrey: I feel like I had a good childhood in spite of the fact that my parents divorced when I was two. I had a close relationship with my mom, grandmother, and great grandmother. My aunt and uncle were also an important part of my life. Their three daughters are like sisters to me. I grew up playing sports and living next door to my best friend.
Tell us about your home?
We live in a four bedroom house in a small city in Southern California. We also have a big front and backyard with a swing set in the backyard. Our house is already child friendly. We have a nursery and a playroom. We have many books and toys.
When you have a 3-day weekend, what do you like to do?
On a three day weekend ideally we would like to go away to somewhere in Southern California. We enjoy going to the beach or mountains. We like making plans for day trips. We also like to make plans to spend time with our family and friends.
Do you have pets? If so tell us about them?
We have two dogs. Rocky is three-years-old and is a Bichon mix. Knight is a one-year-old Black Lab. They are both energetic and love kids. We enjoy playing ball with them and taking them for walks.
What do you hope to teach your children?
We want to teach our children our morals and values. We want to teach them to be good people. We want them to understand the importance of responsibility, to be respectful and kind and to be accepting of everyone. We want to teach and develop in them self-esteem and self-confidence. We want to teach them about love. We want to teach them to have fun playing and the importance of a good work ethic. We want to teach them to enjoy reading and sports. There are so many things we hope to teach our children.
Describe your neighborhood?
We live in a quiet neighborhood. It has a nice country feel to it. We have horses that live at the end of our street. Itís a family-friendly neighborhood. Our house is within walking distance of an elementary school and is also close to several parks.
What will you tell your child about his/her birthmother?
We want to always be honest with our child about his or her birthmother. We would tell him or her what we know about their birth mother in an appropriate way at an appropriate time. We would try to tell them what they would understand for their age. Itís important for us to be honest with our child. We donít want our child to ever feel like we are hiding anything from them. We would tell them how much love their birthmother has for them.
It's Daddy's day - what activity do you want to share with your child?
Growing up I always dreamed of taking my child to a Dodger game. If I have a day with just my child, that is what I would want to do with him or her. I would want to spend the day at Dodger stadium sharing with them something I enjoy.
What kind of education are you hoping to provide for your child - Private or Public?
We want to provide our children with a good public school experience. We want them to understand the importance of education. We would help them in any way we could to get them what they need. We want getting educated to be a positive experience.
How did you come to the decision of adoption?
I (Brittany) have known my whole life that I could not conceive on my own. I have always wanted to adopt. I just knew adoption was the way for me to get the family that I have always dreamed of. Early into our relationship I explained my situation to Jeff. After several discussions Jeff agreed that adoption is the best way for us to start the family we have dreamed about.
What faith will you raise your child?
As a family we would expose our child to both Judaism and Christianity. Neither of us attend church on a regular basis, but we feel it is important to expose him or her to both religions. When he or she is older, if they feel a stronger pull toward one than the other, we would accept their choice. What is most important is the type of life one leads, not their particular religion.
What kind of a relationship do you hope to build with your birthmom through her pregnancy?
It is important for us to have a friendly and supportive relationship with the birthmother. We would love to have contact with her on a regular basis in order to get to know her as well as to hear how she is feeling and how the pregnancy is progressing.
How did you meet?
We met four and a half years ago on an on-line dating site. We progressed through the process quickly and exchanged phone numbers. A few weeks later we met for our first date. We met at Fridays for dinner and the rest is history.
What was your relationship with your parents like?
Brittany: I have always been really close to my mom. She means the world to me and is always very supportive and encouraging. I know that I can count on her for anything. I have always had a decent relationship with my dad as well as my step mom. In the last few years our relationship has become closer.

Jeffrey: I have always had a good, close relationship with my mom. She is a big part of my life. She is supports and encourages me. I did not continue a relationship with my dad after my parentsí divorce. My uncle stepped in as a father figure and I have a good relationship with him.
What attracted you to each other?
I was attracted to Jeffís confidence and how he is comfortable in any social situation. Jeff gets along well with everyone. He is more social than I am and I like that. I was also attracted to what a nice and caring guy he is. One of the things that attracted Jeff to Brittany was her sweet and innocent personality. Jeff also likes the way Brittany interacts with family as well as others.
Please describe your personalities:
Brittany: I think my personality is pretty laid back. I have an open mind about things. I have a very caring heart.

Jeffrey: I have a calm personality. I also have a very loving heart.
What are your hobbies?
Brittany: Some of my hobbies include going to the gym, reading, cooking, walking the dogs, and watching movies.

Jeffrey: My hobbies include bowling, sports, watching movies, and playing with the dogs.

Together we like to go to baseball games, watch movies, and walk the dogs.

When you close your eyes and see yourself holding your precious baby in your arms what are your thoughts regarding the birthmother?
If I were to hold my baby and close my eyes and think about his/her birth mom I would have nothing but positive thoughts. I would think about the strength, love, and courage it took for her to make the decision to choose adoption. I would also feel so much love and gratitude toward her that she chose my husband and me to raise her baby. I would hope she would know that we would love her baby unconditionally and that we would give him/her the best life we can. I want her to know how grateful we are that she completed our family by giving us her baby.
How will a child enrich your life?
We have always wanted a child. Having a baby will enrich our lives in so many ways. It gives us a chance to have unconditional love for and the responsibility of taking care of another human being. We get to pass things onto our child that we have learned. We will get great joy in watching him/her explore and discover the world.
Why did you each choose the career path you decided on?
Brittany: I have always wanted to be a homemaker. To me it is an important job. I get to be the one that cares for my baby all day. I love kids and feel blessed I will have the chance to be my babyís primary caregiver. Prior to becoming a homemaker I was a preschool teacher. I chose that profession because I love working with and teaching children.

Jeffrey: I started with a grocery store 18 years ago. I enjoy working for the company. Through hard work and dedication, I have worked my way up and am currently a sales manager.

We have an extensive database of families that are currently waiting for the opportunity to adopt your precious baby.

CONTACT US TODAY
FOR YOUR FREE
NO OBLIGATION CONSULTATION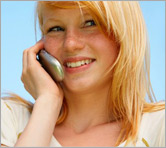 For Your FREE No-Obligation
Consultation1-877-550-3770

REQUEST A FREE ADOPTION INFORMATION KIT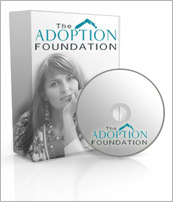 Your information is confidential.
Information will be mailed in an unmarked envelope.
Financial Assistance (as allowed by state law)
Information about our Free Housing for Birthmothers