George and Laure
Thank you for taking the time to consider us as parents for your precious baby. We honor you for making the choice of life and will be sure to share our respect and gratitude with your child. We are excited to welcome your beautiful child into our loving home and a life filled with cuddles, hugs, laughter, caring, and warm support. Our sweet-natured floppy-eared dog, cuddly grey cat, and playful puppy are all waiting to meet the new family member too!
Describe your childhood:
Laure: I was born and raised in northern Illinois. I have a younger sister and a younger brother. I had a very happy childhood and loved going to the parks and the beach with my parents. I also participated in children's art classes after school and during summer holidays. My grandparents lived close to us and took care of my siblings and me when my parents were working. We had a very close relationship with them. We spent all our holidays with our family and close friends. During vacations we would travel to visit my grandparents who lived in Florida. We would visit the beach, barbeque in the park, and swim all day in the pool - it was fantastic!

George: I was born in Montreal, Canada, to emigrant parents from Budapest, Hungary. My childhood was happy, although it was hard in many ways. When I was 9-yeaers-old we moved to New Jersey, USA, then we moved again when I was 15-years-old to California.
Tell us about your home?
We live in a 2 story, 3 bedroom town house. It has a big, walled patio where we enjoy grilling and relaxing underneath our big trees. There is a community pool and spa that we enjoy. Our neighbors are very friendly and helpful.
When you have a 3-day weekend, what do you like to do?
I like to relax, visit with friends, or go to the beach. Sometimes we do all three! I enjoy reading and making crafty things for my classroom. Sometimes George and I will take little vacations for a day or two and enjoy nearby towns or festivals.
Do you have pets? If so tell us about them?
We have two cats and a dog. Our oldest cat, Toby, is small and orange. Over the years he has become somewhat frail, but he has a sweet personality. Our other cat, Brendan, is a big, handsome, grey cat. He is "adventure kitty" and is always trying to get out of the house! He is super sweet and loves to cuddle and be petted. Our dog, Carmela, is a puggle (half pug and half beagle). She is ten-years-old and loves treats! She also loves squeaky toys and the dog park. All our animals are very friendly.
What do you hope to teach your children?
We hope to teach him or her to be a strong, independent, thoughtful person who is capable of following their dreams and living a meaningful life.
Describe your neighborhood?
We live in a suburb in California. It is primarily residential with a few churches and grocery stores. There are a lot of trees in our area, which I really love. There is a gated, community pool which gets a lot of use from the families in the summer months. We are lucky to live within close driving distance of some great parks, the beach, and the mountains.
What will you tell your child about his/her birthmother?
We will tell our child that their birthmother made a very difficult choice out of her love for him or her. Their birthmother chose us as their parents to love and care for them for their whole life. We are very lucky that their birthmother allowed us to be their parents and we respect her and her decision.
It's Daddy's day - what activity do you want to share with your child?
I personally really enjoy things like visiting zoos, aquariums, and museums, so we would do that, but my philosophy is that almost anything can be fun if you bring the right mind-set and you make it fun. I love movies, concerts, restaurants, fairs, just about anything, even bowling. I think I tend towards the science and nature stuff mostly, because that fascinates me, and I hope it would fascinate my child too.
What kind of education are you hoping to provide for your child - Private or Public?
We are hoping for our child to have a public education. I am fortunate to teach at one of the most highly regarded public schools in our city. Most of my colleagues with children have opted to bring their children to the school with them. We have many wonderful enrichment classes that are not typically offered in public schools. Best of all, our school feeds into a middle school and high school with excellent reputations that are highly ranked in the area.
How did you come to the decision of adoption?
As soon as we married, we knew we wanted to have children together. We tried to have a child for seven years and went through a lot of challenging times together. Soon after I had a miscarriage, George went to a fertility conference where he heard several people speak about adoption. Although we had occasionally talked about it together, it wasn't until George came home and shared his reaction to the speakers with me that we really decided to pursue adoption and learn more about the process. It took us about a year to really make a definitive decision, but now we can't wait to share our life and our home with a wonderful child.
What faith will you raise your child?
We plan to raise our child Unitarian because it is an inclusive faith that supports many ways of living one's life. It is a way to honor both my upbringing as a Catholic and my husband's upbringing as a reform Jew. My sister's family attends the Unitarian church in their community and they have found it to be very welcoming and accepting. My nephew enjoys the Sunday school. I think it is important to have some type of faith and spiritual background in a child's life.
What kind of a relationship do you hope to build with your birthmom through her pregnancy?
We hope to build a relationship of respect and trust.
How did you meet?
We met through the online site, eharmony, over nine years ago.
What was your relationship with your parents like?
Laure: I had a busy, active life with my parents. We were frequently outdoors particpating in sports and community activities. We often went to museums, theater, opera, the orchestra, concerts, art fairs, and activites at our church. We took trips to visit our relatives out-of-state and we also enjoyed going on family vacations. My parents encouraged me to excell in academics and supported me in my interests and activities.

George: It was, overall, very good. We were always very close and family was very important in our lives. I enjoyed going on walks with my dad after dinner. We would have thoughtful discussions and I liked to spend time with him. My mother and I would go out to visit other family members, go shopping, or see movies. They both supported and encouraged me in my academics and personal interests.
What attracted you to each other?
We enjoyed each other's sense of humor and the fact that we could talk for hours. We have many similar interests and get along well with each other's friends. We also respect and support each other's interests and hobbies.
Please describe your personalities:
Laure: I am organized and like to plan events and fun activites. I have a good sense of humor and sometimes I'm very silly. I enjoy being in a calm and organized environment and I make an effort to have that in place at home and at work. I think it is important to have "down time" and so I try to schedule that in to my week so that I don't get overwhelmed. I am polite and considerate towards others. I am friendly, helpful, and pragmatic. I enjoy my life and appreciate all the good things that surround me.

George: I'm an easygoing and relatively carefree person with a generally pleasant disposition. My sense of humor may be my defining characteristic; I'm a typical wise guy. That said, I am also a very passionate musician, and music is much of my personality. I'm a very forward-looking person, I don't ever live in the past, for me it is always about the present moment and then the next thing. I am a rationalist. I was trained in scientific thinking and creative thinking. I'm a liberal secular humanist.
What are your hobbies?
Laure: I enjoy reading, arts and crafts projects, painting and drawing, yoga, and baking (usually during the holidays). I also love to visit with my friends and spend time with my family. As a couple, we like to visit with friends, play scrabble, and go on little vacations together to explore new areas and see new things.

George: I have been a musician for most of my life, but I also have been or enjoy currently being a wrestler, a fencer - I still coach the sport part-time - a computer geek, a composer, performer, songwriter, poet, non-fiction writer, gadget tech, builder/inventor, aquarium hobbyist, bicycle hobbyist, backgammon and scrabble player, chef…I'm sure I've forgotten a bunch…
When you close your eyes and see yourself holding your precious baby in your arms what are your thoughts regarding the birthmother?
I am tremendously grateful to the woman who has entrusted me to love, care for, and raise her precious child. I am honored that she has chosen me for this task, that is more important than any other.
How will a child enrich your life?
A child brings a new sense of wonder and exuberance into a family. We look forward to sharing trips to the park, the beach, the zoo, and museums with our child who is experiencing all these things for the first time. We want to be able to provide opportunities for our child to learn and grow and find pleasure and excitement in the world around him or her. We want to be able to share some of our most treasured moments with this new little person whose life lies ahead.
Why did you each choose the career path you decided on?
Laure: I chose to be a teacher because I enjoyed the flexiblity and creativity that the career provided. I also considered how my career choice would impact my abilty to be a mother to my future child or children. My mother worked during some of my childhood and I wanted to have a career where I would be able to be off work at the same times my child was out of school. It is my job to make learning exciting and fun for twenty-four little individuals and support them in all their learning differences. Meeting the new parents each year gives me ever more insight into parenting and how incredibly important it is in the life of a child.

George: Early in my life I thought I would pursue something to do with the life sciences. I wanted to study Marine Biology, Zoology, or become a Veterinarian. As a "hobbyist" musician from the time I was 15 years old, I was always curious about the process of making records. For me, the field has the perfect melding of the creative and the technical. It requires craftmanship and artistry, yet also requires really good problem-solving skills. It's always a challenge. Being a sound editor/mixing engineer, which are my specialties, is the best job in the world, as far as I am concerned, and I only wish I could do it as much as I like.

We have an extensive database of families that are currently waiting for the opportunity to adopt your precious baby.

CONTACT US TODAY
FOR YOUR FREE
NO OBLIGATION CONSULTATION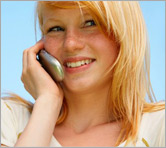 For Your FREE No-Obligation
Consultation1-877-550-3770

REQUEST A FREE ADOPTION INFORMATION KIT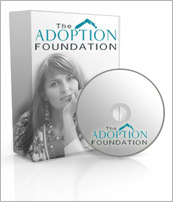 Your information is confidential.
Information will be mailed in an unmarked envelope.
Financial Assistance (as allowed by state law)
Information about our Free Housing for Birthmothers