William and Anna
We cannot imagine how you must feel as you begin the process of deciding who you will allow to raise your child. We understand that God has placed a love for your child in your heart, and that love will never diminish. We welcome the opportunity to meet you and discuss how we can include you in the life of your child. We would like to work with you to find a common ground on how we move forward to redefine a family.
Describe your childhood:
Anna: I grew up the oldest of 3 children and had a very happy childhood. We enjoyed sports and playing outside. My parents were incredibly supportive of our varied interests whether it was my basketball or softball games, my brother's baseball games or my sister's theatrical performances. They taught us to always do the best that we could. We enjoyed being around each other and some of the special memories I think about were family vacations to the beach and Disney World.

Bill: I was the last of 5 children (but of course, the favorite--my interpretation). As a family we attended church regularly and saying bedtime prayers was a tradition in our family. All five of us were involved in extracurricular activities such as baseball, band, and fishing. We were a very close family and to this day, we make it a point to get together for a week's vacation whenever we can.
Tell us about your home?
We live in a Craftsman style, 5 bedroom home on one acre. We have the nursery ready for a baby and Bill is currently deciding where he wants to build the playhouse. Princess Castle? Or Pirate Ship? We look forward to the sound of footsteps coming down the hall to wake us up in the morning--or to come crawl in bed with us during a thunderstorm. We look forward to the shouts of children in the backyard.
When you have a 3-day weekend, what do you like to do?
There are so many options to choose from. Sometimes we like to go to the beaches of Western Florida or the mountains of North Carolina. Sometimes we simply like to stay close to home and enjoy the best of what the surrounding area has to offer like eating out at a new local restaurant.
Do you have pets? If so tell us about them?
We have 2 dogs and a cat. The dogs are extremely sweet and loving and what fun they will have chasing balls in the backyard thrown by a child pretending to be Captain of the Ship or Princess of the Castle. Our cat is a typical cat--walking regally around the house and lying in repose on the bed she selects. We are her staff simply here to serve her.
What do you hope to teach your children?
We hope to teach our child about the love of God. We want our child to dream and imagine, as well as to think for him or herself. We want to teach him or her to have compassion for those who are less fortunate and that it is better to give than to receive, whether in money, goods, or to serve others with time. We want our child to learn from our example that life is short and precious--to live each day to the fullest. We want him or her to know that they can always count on Mom and Dad for love and support.
Describe your neighborhood?
We live in a close neighborhood where we look out for each other. It is surrounded by green space. We pick blackberries in the areas around the house and make blackberry jelly each summer with our families. We watch the deer cross the road. We hear the owls in the woods at night. There is a small playground in our neighborhood that our nieces and nephews enjoy, and we look forward to taking our child there.
What will you tell your child about his/her birthmother?
That she loves them and is such a brave woman. She will always be the birthmother of our child and we would love to talk with her about how involved she would like to be in her childís life.
It's Daddy's day - what activity do you want to share with your child?
I look forward to going on fishing trips with my child and even teaching them to play golf.
What kind of education are you hoping to provide for your child - Private or Public?
Anna teaches in a public high school in one of the top 5 school systems in our state, so we will provide a strong public education for our children.
How did you come to the decision of adoption?
We have struggled with infertility unsuccessfully. The desire to have a family is still very strong, so adoption seems to be the best fit for us. We look forward to finding the child of our heart to love and raise as our own.
What faith will you raise your child?
We will raise our children in the Christian faith.
What kind of a relationship do you hope to build with your birthmom through her pregnancy?
We hope to build an open relationship with our birth mom where we learn more about each other and form a loving bond that lasts throughout our childís life.
How did you meet?
We met at church when we were both attending the same Sunday school class. Anna had a Super Bowl Party that Bill came to and we got to know each other better. Bill feels that Anna has been the greatest gift he has ever received and Anna is grateful for Billís love and support.
What was your relationship with your parents like?
Anna: I was and still am very close to my parents. My parents were my parents first; they became my friends as I grew older. Mom and Dad supported me in whatever venture I embarked on. My parents are my biggest cheerleaders; their love for me knows no bounds, and that love is reciprocated. Bill and I have made room in our home in case my parents were unable to live on their own.

Bill: Our relationship was filled with love and support. Dad was affectionate, which wasn't really a manly thing to do at that time, but as he told a neighbor, he was more interested in raising children than what people thought he should do. Mom was full of the love of Jesus and taught me how much Jesus loves me.
What attracted you to each other?
Anna was first attracted to Bill's sense of humor. Bill was first attracted to Anna because she is smart and capable. We quickly learned we shared some of the same interests.
Please describe your personalities:
Anna: I am a very logical thinker--my greatest strength and my greatest weakness all rolled up into one. I have a heart for children--whether my 4-year-old niece and nephew or my 17-year-old students. (I teach high school.) I have a strong faith in God, which has sustained me in the darkest times of my life. While I enjoy people, I cherish quiet times by myself to recharge.

Bill: Mischievous--I smile a lot. When asked why I'm smiling, I tell people it's to make them wonder what I'm up to. A dreamer--and the sky is the limit. I am passionate about what I enjoy and want to share that passion with others. I have a heart for others, and enjoy interacting with people. I love making things for people, whether it be barbecue, cookies, or yogurt. I am a do-it-yourself person, including finishing out the basement of our home.
What are your hobbies?
Anna: I enjoy reading. I actually like cutting the grass and working in the yard. I enjoy spending time with my dogs--we go walking almost every day. And I enjoy spending time with my family, including my nieces and nephews.

Bill: I enjoy playing golf. I like cooking, especially smoking my own pork and brisket. I enjoy movies and home theater. I enjoy do-it-yourself home projects. And I enjoy my family.
When you close your eyes and see yourself holding your precious baby in your arms what are your thoughts regarding the birthmother?
I am filled with emotions. I cannot imagine what she is feeling, but I am amazed at the love she has for this child--that she is able to make the most difficult choice in order to provide a better life than she feels she could provide at this time. I am humbled that she has chosen us to bless with the gift of raising her child and am filled with gratitude and love for this very special woman.
How will a child enrich your life?
We think seeing the world through the eyes of our child will remind us of what is really important in life. We think that loving and providing for another human being who is dependent upon us will give us a purpose in life like we have never experienced before. We will see the love of God every day as we look in our child's eyes.
Why did you each choose the career path you decided on?
Anna: While in college I figured out I didn't like biology or chemistry, or history. I ended up with a degree in Business Management. But a month before I graduated from college, I realized that there were fundamental concepts that everyone should know regarding business. And I decided that I wanted to teach those concepts to high school students. After all these years I still have that passion in making a difference in the lives of the students I teach.

Bill: I wanted a career that would provide financial security for my family, but would also provide me with the flexibility to spend time with my family. I am an independent distributor for a large bakery company and I own my own route. Working for myself allows me the freedom to be flexible with my schedule and gives me lots of time to spend with my wife and our child. Plus our child will have a lifetime supply of cookies and crackers.

We have an extensive database of families that are currently waiting for the opportunity to adopt your precious baby.

CONTACT US TODAY
FOR YOUR FREE
NO OBLIGATION CONSULTATION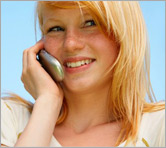 For Your FREE No-Obligation
Consultation1-877-550-3770

REQUEST A FREE ADOPTION INFORMATION KIT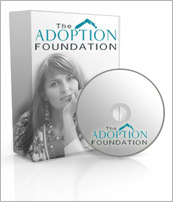 Your information is confidential.
Information will be mailed in an unmarked envelope.
Financial Assistance (as allowed by state law)
Information about our Free Housing for Birthmothers