Richard and Lisa
I think we are both in situations that we never thought we would have seen ourselves in. You are making a very difficult decision of whom to choose to raise your child and we are living with a giant hole in our hearts. I hope you consider us to be your child's adoptive parents. We promise to give him or her a caring home.
Describe your childhood:
Lisa: My family moved a lot due to my father's job working in international oil. My mother worked retail part-time outside the home. I spent a majority of my growing up years in Alaska. We lived in North Dakota, Nebraska, and Kansas but I spent the majority of my formative years in Alaska. My parent's divorced when I was in 3rd grade and my brother and I lived with our mother after that. Because of the fact that we lived in Alaska and our relatives lived in other states, we relied on our immediate family for support. We did visit our relatives in Nebraska approximately once every couple of years. We never wanted for anything as my father's salary provided for all that we needed. We spent our days riding ATV's such as four wheelers and three wheelers. Because we lived right next to the ocean we went boating and fishing as a family as well.

Richard: I was brought up in a small town (population 1,200) in Nebraska. Our neighborhood was wonderful because I had several aunts and uncles who lived on the same block and my grandmother lived on the other side of the alley from our house. I always had plenty of cousins to play with and aunts and uncles to watch out for me. My mother stayed at home to care for me, my little sister, and little brother while my dad worked in manufacturing. My parents were very supportive of everything I did in school (sports, music, academics) and were supportive when I decided to go to college.
Tell us about your home?
Our home was built in 1905 and has 2 floors and a basement with 3 bedrooms, an office, 2 bathrooms, and a workout room. We have a fenced in backyard and several trees to give us plenty of shade. We've done a lot of remodeling and have only one bedroom left to complete and one hallway to update.
When you have a 3-day weekend, what do you like to do?
When we have a 3-day weekend we like to visit family, BBQ with friends, go window shopping, catch up on shows we recorded, or plan trips.
Do you have pets? If so tell us about them?
We have one dog that we got from the Humane Society. He is an 8 month old Mastiff/mix puppy that weights 70 pounds. He is a gentle giant who loves to go for walks and have his belly rubbed. We also have an 11 pound long haired, orange tabby that we also got from the Humane Society. He is a scaredy cat when he first meets someone, but once he gets to know you he loves to cuddle next to you on the couch.
What do you hope to teach your children?
We want to teach him or her to be a confident, caring person who isn't afraid to take chances and who will also do what's right such as stand up for someone or speak up even when it's not the "cool" thing to do.
Describe your neighborhood?
We live in a quiet, working class neighborhood with the high school only 3 blocks away, 2 parks very close by, tennis courts within walking distance, and a baseball/soccer complex just down the road.
What will you tell your child about his/her birthmother?
We will tell our child that the decision that his/her birth mother made was an incredibly selfless thing to do and we need to respect that.
It's Daddy's day - what activity do you want to share with your child?
I would like to do hands on projects such as maintaining a bike and fixing things around the house. I would also like doing out door activities like bike riding or going to the park.
What kind of education are you hoping to provide for your child - Private or Public?
Public education
How did you come to the decision of adoption?
After numerous years of thinking that we would have our own biological child, we decided that that we could still provide a loving, stable home for a child even if it wasn't our own biological child. Partially due to our careers, we understood that there is a need for children (whether via adoption or via foster care) to have good homes and we knew we could provide that.
What faith will you raise your child?
Christian. Lisa will plan to expose our child to many different faiths. Rich will take him/her to the Catholic church and when they get old enough let them decide if they too want to convert to Catholicism, if not, that's okay too.
What kind of a relationship do you hope to build with your birthmom through her pregnancy?
It depends on the situation. We will to some extent, let her guide the relationship. Regardless, we want to have as open of a relationship as possible, yet still keeping within proper boundaries.
How did you meet?
We sat by each other in a college class called Social Work 101. The girl who sat behind Lisa was a mutual friend, which helped us break the ice when first getting to know each other.
What was your relationship with your parents like?
Lisa: I have always been kind of a daddy's girl. My dad and I are both strong, independent people; therefore, we may not always see eye to eye on things but we can always agree to disagree and then laugh about it later. My mother and I have very different personalities but I've always admired my mother's sense of humor and how she always seems to be able to remain calm and not stress out about things, regardless of the situation.

Richard: My parents were always supportive of whatever I got involved with. I didn't truly appreciate them until I went to college
What attracted you to each other?
Lisa: I was attracted to Rich because he was tall and handsome and had incredibly kind eyes. Once I got to know him, I realized that he was also a lovely person on the inside, as well as very kind, caring and compassionate.

Richard: I was instantly attracted to Lisa because of her beautiful long red hair and bright blue eyes. I found her even more attractive once I found out she had a great sense of humor and had hopes and goals similar to mine.

Please describe your personalities:
Lisa: I am an independent person, leader, and am driven. When I set my mind on a goal, I tend to accomplish it. I am hard working and am not afraid to share my opinions, but I really like to be a voice for those who can't or won't be a voice for themselves.

Richard: I am quiet, caring, and patient. I am easy-going and don't get too worked up when things are frustrating. I am a hard worker but at times can procrastinate.
What are your hobbies?
Lisa: Reading, research, going to antique stores, traveling/sightseeing.

Richard: Working on the house, keeping up on the lawn, traveling/sightseeing.
When you close your eyes and see yourself holding your precious baby in your arms what are your thoughts regarding the birthmother?
I appreciate, respect, and admire her for making such a selfless decision. My hope is that she is well mentally, physically, spiritually,and emotionally.
How will a child enrich your life?
A child will enrich our lives because he/she will bring more meaning and fulfillment to our lives. He/she will give us a sense of purpose and will teach us to do more and be more, and be the best that we can be. They will give us a higher purpose. They will teach us about life, love and patience.
Why did you each choose the career path you decided on?
Lisa: I chose to be a Social Worker to advocate and be a voice for those who can't or are afraid to have a voice.

Richard: I chose to be a teacher because I wanted to make a difference in children's lives.

We have an extensive database of families that are currently waiting for the opportunity to adopt your precious baby.

CONTACT US TODAY
FOR YOUR FREE
NO OBLIGATION CONSULTATION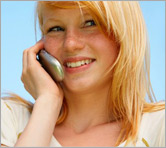 For Your FREE No-Obligation
Consultation1-877-550-3770

REQUEST A FREE ADOPTION INFORMATION KIT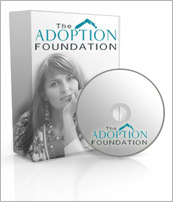 Your information is confidential.
Information will be mailed in an unmarked envelope.
Financial Assistance (as allowed by state law)
Information about our Free Housing for Birthmothers