Richard and Anna
Your child will grow up knowing love, respect, honesty, selflessness, and joy. He or she will enjoy holidays and fun activities. He or she will grow up knowing the importance of education and lifelong learning.
Describe your childhood:
Anna: I lived with my mother, father, and sister. When I was young we went on vacations and saw many interesting places. My family believed that we should spend time as a family. My early years were excellent with the four of us. My father died when I was nine. My mother is an amazing woman who still took time to be thoroughly involved in our lives despite suddenly being a single parent.

Richard: I lived with my mother and maternal grandparents. Throughout my childhood my mother and I went on vacations to various cities in California for youth state bowling tournaments and to Seattle, Washington to visit family friends. My mother was supportive of my activities and development as a child and through young adulthood. I spent Saturdays with my father as a young child through junior high helping with various things around his house and going to the park to play catch with a football. My relationship with my father became strained from high school up until his passing in December 2013. Overall, my childhood was active and happy with supportive and loving family.
Tell us about your home?
We live in a two story detached town-home that has three bedrooms and two and a half bathrooms. There is a fireplace and a nice sized living room. The downstairs has hardwood floors and the upstairs is carpeted. There are two small patios outside of the house which constitute the yard. There is a garage at the rear of the home off of a shared alley.
When you have a 3-day weekend, what do you like to do?
We like to take this time to relax, but sometimes we go on short trips close to home or get chores done around the house.
Do you have pets? If so tell us about them?
Yes, we have two cats. They are pure white and beautiful. They are brother and sister; the boy is Tundra, and the girl is named Alpine.
What do you hope to teach your children?
Patience, respect, importance of family, and strong values.
Describe your neighborhood?
We live on the oldest residential street in our town. Most of the houses are a hundred years old. Ours is not, but it makes the neighborhood quaint. We are a few blocks away from the high school and walking distance to two separate parks.
What will you tell your child about his/her birthmother?
That she is an angel who blessed us with him or her to give them the best possible childhood and tools for the future. (At the appropriate time, should our child want to learn more we will share all we know.)
It's Daddy's day - what activity do you want to share with your child?
I would take him or her to the bowling alley, miniature golf course, or to the park to play.
What kind of education are you hoping to provide for your child - Private or Public?
We plan to provide a public education to our child with additional tutoring if required and an expectation of college.
How did you come to the decision of adoption?
We want to have a complete family.
What faith will you raise your child?
Lutheran.
What kind of a relationship do you hope to build with your birthmom through her pregnancy?
One of mutual respect and caring.
How did you meet?
At a bowling alley where we both worked.
What was your relationship with your parents like?
Anna: Fabulous. I still speak to my mother every day. My father died when I was 9, but until then our relationship was great.

Richard: Great with my mother and maternal grandparents. I visit with them at least once a week. My father and I had a strained relationship up until he passed away in December, 2013.
What attracted you to each other?
Kindness, intelligence, and respect.
Please describe your personalities:
Anna: I am outgoing, caring, loving, supportive, and hardworking.

Richard: I am outgoing, kind, supportive, and a hard worker.
What are your hobbies?
Anna: I tend to enjoy reading. I collect some fun things such as viewer cards (from an antique viewer) and hat pins. I enjoy movies. I enjoy going to Disneyland both with my husband and with friends.

Richard: I enjoy bowling (leagues, tournaments, and recreational), watching TV to relax, working on cars, miniature golf, and going to Disneyland with my wife and friends.
When you close your eyes and see yourself holding your precious baby in your arms what are your thoughts regarding the birthmother?
Thank you so much for our wonderful blessing! We greatly appreciate you feeling that we would be the perfect parents to raise and care for your child.
How will a child enrich your life?
A child would will bring laughter and joy to our family along with creativity and intelligence. It will be fascinating to watch him or her grow, learn and change.
Why did you each choose the career path you decided on?
Anna: I chose to be a history teacher because I love history and love showing children how to to enjoy it.

Richard: I have a love for architecture and numbers. I decided to change my major from architecture to accounting in my senior year of high school when I struggled in one of the required courses for architecture. As a cost analyst in my current job, I enjoy the satisfaction I receive when the analysis I have performed makes a difference in the financial outcome of the project.

We have an extensive database of families that are currently waiting for the opportunity to adopt your precious baby.

CONTACT US TODAY
FOR YOUR FREE
NO OBLIGATION CONSULTATION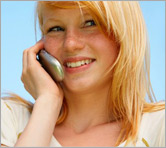 For Your FREE No-Obligation
Consultation1-877-550-3770

REQUEST A FREE ADOPTION INFORMATION KIT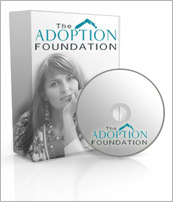 Your information is confidential.
Information will be mailed in an unmarked envelope.
Financial Assistance (as allowed by state law)
Information about our Free Housing for Birthmothers