Stephen and Jill
We look forward to many new adventures and you could be rest assured that your child would be loved and encouraged to be anything he or she hopes for. We hope that in knowing us you will become a member of our family and a valuable friend for both us and your child. We truly appreciate you taking time to read our letter and getting to know us. We hope to get to know you too.
Describe your childhood:
Jill: I grew up in Chicago in a middle class neighborhood. My mother was a stay-at-home mom until I was in 7th grade. My parents allowed me and my brother to be involved in all sorts of activities. I was involved in Girl Scouts, dance lessons and gymnastics to name a few. We went to major sporting events such as the White Sox or the Blackhawks games. We went to summer camp at the neighborhood park district where we went on field trips, made crafts, played sports and went swimming. My parents were very involved in our daily activities.

Steve: My father was in the Air Force and so I moved around a lot. However, this allowed me to have a very cosmopolitan upbringing. I lived in Germany for 8 years and we traveled to most European countries. I am an only child so it was easy for my parents to take me everywhere so I got to see and do a lot. That has influenced me more than anything else in my life.
Tell us about your home?
We have a large home in a small town. We are on a large lot with plenty of yard to play in. It has 4 bedrooms and a large finished basement. There is a dedicated room in the basement that the kids use as a playroom. There is a large wrap-around deck with a screened in section to enjoy the summer weather. We have a hot tub and put up a temporary summer pool.
When you have a 3-day weekend, what do you like to do?
We take trips to Chicago to visit family and friends, go to sporting events or see the sights. We have friends over to BBQ and play games. We like to travel and visit different tourist spots.
Do you have pets? If so tell us about them?
We have 2 dogs and 4 cats and a salt water aquarium. Pryor is 10 and is a bloodhound/lab mix. He is still very much a puppy. Poppy is 1 and is a teacup Yorkie. She loves to play and brings toys to you all the time. The cats have all different personalities and enjoy being both inside and outside.
What do you hope to teach your children?
We plan to teach our child to be independent and to follow their dreams. We want them to be confident in themselves and to try different things. To explore any and all possibilities.
Describe your neighborhood?
We live in a very affluent neighborhood that borders the local golf course. It's very quiet and safe. We know most of our neighbors and several of them have small children as well so there will be playmates for our adoptive child. Our street sees very little traffic so there is very little danger in that regard. Our neighborhood is very close to several local parks including the city swimming pool.
What will you tell your child about his/her birthmother?
We plan to be open and honest about their birth mother. We will strive to be positive about adoption and hope that the birth parents and family will be a part of their life. We understand the difficulties with adoption but hope to foster a relationship with the birth parents and their family.
It's Daddy's day - what activity do you want to share with your child?
Lets play some video games and then go for a bike ride to the local park. Finish it off with some ice cream or snow cones.
What kind of education are you hoping to provide for your child - Private or Public?
Definitely a public education. Both of us went to public schools and colleges. We are strong believers in and supporters of the public school system.
How did you come to the decision of adoption?
We have tried to become pregnant on our own but were unsuccessful. Even though we have 2 boys from Steve's first marriage, we want a bigger family and Jill would like to experience all the child's firsts that she never got to experience. We love to travel and have so much to offer that we are looking forward to sharing those things with another child.
What faith will you raise your child?
Catholic. We were married in the Catholic church and Jill was raised Catholic.
What kind of a relationship do you hope to build with your birthmom through her pregnancy?
We hope to have a close friendship with our birth mom and hope that she would become a member of our extended family. Adoption is such a tremendous gift and are grateful for this opportunity. We wouldn't be a family without her gift and we want her to be a part of our lives.
How did you meet?
We met in Chicago during Steve's residency. We were both in a singles club called High Life Adventures. It wasn't a dating service but a singles activity club. We met during a speed dating event but didn't quite get together at that point. We kept running into each other at different events over the next 3-4 months. In September of 2002, we ran into each other again and hit it off so much we finally started dating. The rest, as they say, is history.
What was your relationship with your parents like?
Jill: I was very close with my parents. They are very supportive of my decisions including adoption and are looking forward to being new grandparents. We would have family game nights which I still try to do with the boys. My mom became a Girl Scout troop Leader when my previous leader quit so that my troop would still continue. They were both involved in my brother's Boy Scout troop also.

Steve: As an only child of a military family I was very close to my parents. Sometimes all we had was each other. I shared almost everything with my parents. They were always willing to help me with whatever problems I had. Sadly my mother died in 2007 and my father has dementia and lives in an assisted living home. I do what I can to take care of him.
What attracted you to each other?
We both enjoy a lot of the same things and worked in the medical field so we had a lot in common. We enjoyed each others company. We both like being adventurous and are open to new and exciting things. We both value our families and seemed to have a lot of the same future goals.
Please describe your personalities:
Jill: I am outgoing and fun loving. I'm a very sensitive person on the inside but have a tough exterior. My friends would say I am loyal almost to a fault. I would drop anything I was doing to go to a friend's aid if they needed me. I am also very adventurous and not afraid to try new things or go new places.

Steve: I am a very energetic person and always seem to be on the go. I am very happy and seem to never be down. My friends joke that I have ADHD because I bounce from one thing to another; however, this serves me really well working in the ER. At the same time I am very compassionate and giving. Sometimes I am too nice, almost to my own detriment but wouldn't change anything about myself.
What are your hobbies?
Jill: I like many different things ranging from sports and camping to the ballet and opera. I like different trips from lounging on the beach to the busy Disney parks. I enjoy crafts and look forward to making Halloween costumes. I like to do cross-stitch projects and learned how to crochet from my great Aunt. I like to read and can't wait to get that Dr. Seuss collection going for our new baby.

Steve: I like to play video games, tinker with my aquarium, read a good book, and play tennis. As a couple we like to go hiking and camping. Sometimes we like to hit the local wine trail and sample local wines.
When you close your eyes and see yourself holding your precious baby in your arms what are your thoughts regarding the birthmother?
Words cannot describe the profound affection that I have for the woman who made such a sacrifice to give me such a cherished gift. I hope to know all her dreams and wishes for her baby so that I may strive to fulfill them.
How will a child enrich your life?
Every child is different and I can only imagine the experiences that I will have with my adoptive child. To see the world through their eyes will be fulfilling. I also look forward to passing down family traditions and to give to them cherished family memories to share with their children.
Why did you each choose the career path you decided on?
Jill: I am a Certified Medical Technologist because I enjoy the sciences. I worked in hospital laboratories and enjoyed the diversity of lab testing and the idea that I was helping people. After I married Steve and left Chicago, jobs were hard to come by so I went back to school and became an accountant. I chose that field so that I can work from home, to still have a career but be at home like my mother was. But my favorite career choice would be mother to my 2 sons and my new baby.

Steve: Circumstance mostly. I was on a path to be a marine biologist when my ex-wife became pregnant with my first child. We were forced to leave graduate school and went home to Illinois. After a year of being out of work I decided I needed to go back to school. After eliminating what I didn't want to do, medical school was the only viable alternative left. So I went. After medical school and residency I was attracted to emergency medicine as it was exciting and fast paced and I loved that. So I chose to work in an emergency room. It satisfies me professionally and still leaves plenty of family time.

We have an extensive database of families that are currently waiting for the opportunity to adopt your precious baby.

CONTACT US TODAY
FOR YOUR FREE
NO OBLIGATION CONSULTATION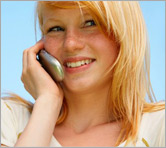 For Your FREE No-Obligation
Consultation1-877-550-3770

REQUEST A FREE ADOPTION INFORMATION KIT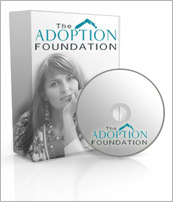 Your information is confidential.
Information will be mailed in an unmarked envelope.
Financial Assistance (as allowed by state law)
Information about our Free Housing for Birthmothers