David and Jacquelyn
First of all, we want to thank you for making this very courageous decision! Neither one of us can imagine what you are feeling right now as you are going through this process. We want to thank you for considering us as the adoptive parents for your child. Your gift would be the most precious gift ever given to us and we will cherish him or her until our dying breath!
Describe your childhood:
Adoptive Mom?
At the age of six months I was adopted by a loving couple who had had troubles growing their family on their own. I was raised with my sister, who was adopted three years before I was. I grew up in a community where my parents owned a local business. At the age of 7 my father passed away suddenly, leaving my mother to raise two girls on her own for a couple years. We were a family of three until I turned 10, when my mother met my step-dad who was a divorcee with 3 boys (all older than me). So our family came close to being like the "Brady Bunch," less one girl and a maid named "Alice!"

Adoptive Dad?
I was raised by a mother and father who loved me very much. I attended all of the local schools with my older brother and sister. At an early age I joined the Cub Scouts and took on a paper route at the age of 10. In the 7th grade I joined the track and field team and participated in it for 6 years. I also ran cross-country from 9th through the 12th grade. In my 20's my parents divorced after being together for 20 years. My father remarried a few years ago, giving me a step-mother.
Tell us about your home?
We purchased our home a month prior to our wedding. We looked for a small place to start out in, and found a 2 bedroom condo in Jackie's home town. The outside of our apartment-style condo doesn't look like much, but inside everything is all updated and is very cozy. We've enjoyed painting projects that show our own cozy style. We feel that our home is very comfy and inviting to those who visit. Currently the spare room is where Jackie works on her scrapbooks, but it will easily transform to a baby room when needed. For now our home is just right for our small family of three including our cat Rocky (hopefully 4 soon!).
When you have a 3-day weekend, what do you like to do?
When we have a three-day weekend we like to enjoy the outdoors as much as possible. Being cooped up inside most of the week at our jobs, we like to get out on the weekends. Living in New England we have the best of both worlds. We can drive north and west to the mountains or east and south to the ocean. We love to enjoy all four seasons that we have. We have driven to New Hampshire a couple times in the winter to take in the mountains and the snow. We have driven to several east coast states in the summer to enjoy beaches and take in the sun. In the fall we love to go to a local orchard and pick apples, which end up in a pie!
Do you have pets? If so tell us about them?
We have a 6-year-old black cat named Rocky that we adopted on our first year wedding anniversary. He has a little white spot on his chest, which looks like a bow tie, and when he sits up he looks so distinguished. He is a sweet, well-tempered cat who will do well with a baby in the house. He is a joy to have around and always greets us when we come home from a long day with, what Jackie calls, a "Stop, Drop and Roll" greeting. We think he does this to get our attention, as we have to stop what we're doing to greet him with a rub on the belly!
What do you hope to teach your children?
We hope to teach our child that nothing is handed to him or her in life and that hard work can help bring achievement. We also would like to teach our child that if he or she needs anything from us, he or she could always come to us, good or bad, without any judgments. We would like to teach our child to cherish the gifts he or she has been given. We also want our child to know that he or she is born in a country where there are no limits in his or her ability to get somewhere in life, with only limits bound by his or her imagination. We would also teach our child the sense of right and wrong, and that good and bad behavior come with a price.
Describe your neighborhood?
Our home is part of a condominium development, with apartment style units. The development provides its owners with a tennis court, an indoor pool that is open year round and a gated playground for the kids. We can also access a bike path that we like to take walks on and will be great to take a little one on bike rides. We have a pond on the property that we pass by every time we enter the development. It even has several ducks living in it, except during the winter when they fly south! We love to see the spring time come around as we usually see baby ducklings hatch every year.
What will you tell your child about his/her birthmother?
When I was growing up my mother always told my sister and me that we were adopted. She told us that, wherever our birth mothers were, they made a hard decision to place us for adoption, and she would always be grateful for their amazing gifts. When I found my birth mother a few years back, my mother told her that! My husband and I feel the same way about our future birth mother. We will let her child know that even though he or she came from another mother, he or she was the best gift we could have ever been given. We have so much love to give that her mother felt we were the right couple to raise her baby!
It's Daddy's day - what activity do you want to share with your child?
When it is Daddy's day we would either take our child to the park and play on the swings or take a ride in the stroller. When our child gets older we would go to the local library for story time and allow him or her to pick out a book of his or her choice. We feel that reading opens the mind to imagination and would want our child to be able to take advantage of our local library so that he or she enjoys the world of make-believe and journey to foreign lands without leaving home. We could also go visit his or her grandparents. If weather permits we could go to the local zoo or maybe even a trip to the museum or the aquarium.
What kind of education are you hoping to provide for your child - Private or Public?
We would provide our child with the best education possible. Our schools not only offer the basic options of learning, but also music, arts and sporting activities. We feel comfortable that the school system in our town will provide our child with the tools to become well-rounded. We also have a vocational school near by that our child can decide to go to for high school if he or she wishes.
How did you come to the decision of adoption?
Adoption was always in the back of our minds while we were going through our fertility issues. We knew about adoption through my own experience, but we wanted to try to have a baby on our own. When that didn't work, we looked at IVF and using an egg donor. After many delays and frustrations we decided adoption is really where are hearts feel comfortable. We are sure that there will be an angel for us to adopt some day soon.
What faith will you raise your child?
We would like to raise our child in the Catholic faith. We are affiliated with a local church in town.
What kind of a relationship do you hope to build with your birthmom through her pregnancy?
We hope to build a relationship of trust with our birthmother to help her understand what kind of people we are and how her baby will add so much to our lives. We would want her to know that we have so much love to give to her child and we would raise her baby to the best of our ability. We would be understanding of her concerns and feelings through the process. We would wish to be a part of her pregnancy as much as she would allow us to be. We hope to get updates from her on how she is feeling as well as how her baby is doing.
How did you meet?
We met 10 years ago online, which at the time was sort of a new concept. We even had people thinking that it was unsafe as you hear so many bad stories. David and I have a running joke about who found whom as I always said I was the first one to say "Hi," but he says differently! For the first week or two of online chatting we would send questions to each other back and forth, so we got to really know each other before meeting in person. Living near each other, there was a chance we could have met some time in person. We didn't, but my sister did, as David and she used to hang out at a local Karaoke place. Once I told my sister about him she gave me the ok that he was good to date. From that point on things changed for the good in both of our lives.
What was your relationship with your parents like?
Adoptive Mom?
I do not remember much about my adoptive father, but my adoptive mother is loving and nurturing. To have gone through everything she went through with infertility, then adopting my sister and me, and then having to raise us by herself is quite an amazing thing in itself, especially in the 70s. I love her dearly and feel closer now that I am going through what she went through many years ago. My step-dad is the BEST. I have known him for 30+ years and I love him as if he were my biological dad. At our wedding during our father-daughter dance he cried through the dance, which made me cry! We have family dinner night at their house every Sunday. Because of them I realize that you do not need to be genetically linked to be a family!

Adoptive Dad?
I am the youngest of three kids with two wonderful parents. My parents taught me a lot of things in life. My father taught me that nothing is handed to me and that I have to work for what I get in life. I had a paper route when I was growing up to earn extra money. My father got me interested in sports such as track and field, football, baseball and our beloved Boston Red Sox. My mom was more of the nurturing type, bringing me the joy of going to different worlds by the gift of imagination through books. With my parents being divorced I don't get to see them together, but I always talk to them both on the phone if we can't get together.
What attracted you to each other?
What attracted David to me? Well, first it was his smile, then his humor. At first I thought it was a little goofy, but I got used to it after a while. I also love the way he makes me feel special and most of all loved!! He is also very romantic and can plan a romantic getaway without me knowing about it, like our engagement. He is a great man and will be a wonderful dad!

What attracted me to Jackie? I would have to say that she made me feel really loved for the first time in my "single" life. I would also like to say that I loved how she was confident about what she wanted in life. In a nutshell, I don't have to walk on "eggshells" when I am around her as she accepts me for who I am, good and bad.
Please describe your personalities:
Adoptive Mom?
What can I say about this prospective adopted mom? She is my rock when everything is going crazy in my life and will be the same for your child. She likes to try new things either by going to new places, trying new restaurants or trying new recipes. She is confident and knows what she wants in life, and one of those things is to be a mother. She is also very patient when it comes to dealing with people. I give her so much credit for that. She would be a GREAT mother as she is one to our cat "Rocky." She is also very funny as she talks to him as if he could understand her. Its funny to watch and listen to.

Adoptive Dad?
I would describe David as a kid at heart! He always wants to press the buttons on all the toys going through the stores. He says, "I'm just testing them out to make sure they work!" I think he will be a wonderful father and will be great with our child. He is loving, caring, affectionate, passionate about his Patriots football team (sometimes more than needed), smart, dedicated, always willing to help out when asked, and an overall good person!
What are your hobbies?
Adoptive Mom?
I love to bake when possible. I love photography. I got started doing photography more as I got into scrapbooking. I've recently been able to show some of my photos in my company's annual calendar. I used to like to bike ride, but we don't have a place to store a bike at home now. I love to read during my free time. I also love to shop and can't wait to shop for our child. I also enjoy decorating our house.

Adoptive Dad?
In my spare time, when football isn't involved, I like to read a book with anything that has a plot to it. I also enjoy listening to music. I love to cook fish and also a good steak when I get home from work.

As a couple we love to take long weekends up north to the mountains or down to the coast. We love to take walks whenever possible or even try to hike if we are in a place that we can do it. We travel whenever possible and always make sure to take time to enjoy our surroundings. We both like to cook and usually trade off those responsibilities as we have busy work lives.
When you close your eyes and see yourself holding your precious baby in your arms what are your thoughts regarding the birthmother?
When I close my eyes and think about holding our precious baby in my arms, I cry! I know that his or her birthmother placed her angel up for adoption and she chose us. It is such a special gift to give something of yourself to someone who is in need. I felt that way when my friend offered to donate her eggs to us for the IVF process and I feel that way now about the birthmother. It is a feeling that is hard to describe to know that after all this time I now have a baby to love, that we can love together!
How will a child enrich your life?
A child will add to the existing love we have for each other. A child makes everything better as we will see the enjoyment coming through his or her eyes and actions. He or she will make our lives fuller than they already are.
Why did you each choose the career path you decided on?
Adoptive Mom?
I kind of fell into the banking business 25 years ago. It started in high school when my accounting teacher told me about the job. I started in the operations area and worked there while going to college. Slowly, I went from being an assistant to a full time representative. My manager eventually asked me if I wanted to take over the business. It was a scary thought to be given such an amazing opportunity with something I am not used to doing, but taking on something new is always scary at first, just like having a baby. My job continues to evolve on a daily basis!

Adoptive Dad?
I started part time with a local grocery store 20 years ago at the same time I was going to school. A couple years before we got married I took on a full time job at another company while continuing to work at the store on the weekends. Shortly after getting married I was laid off from my full time and went full time again back at the grocery store. My hopes are to grow further in the company as positions become available.

We have an extensive database of families that are currently waiting for the opportunity to adopt your precious baby.

CONTACT US TODAY
FOR YOUR FREE
NO OBLIGATION CONSULTATION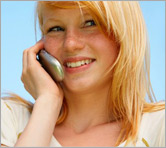 For Your FREE No-Obligation
Consultation1-877-550-3770

REQUEST A FREE ADOPTION INFORMATION KIT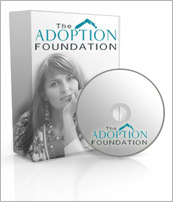 Your information is confidential.
Information will be mailed in an unmarked envelope.
Financial Assistance (as allowed by state law)
Information about our Free Housing for Birthmothers