David and Kristy
Imagine itís Saturday morning, cartoons are on, and everyone has their favorite cereal. We are laughing over something silly and getting ready for our day together. Maybe we are taking a trip to see the latest super hero movie, or going to a hockey tournament, or going on vacation to Arizona to ride in a hot air balloon. These are just some of the things we dream about doing with your child. Until recently these were just pipe dreams, never to be a reality. Now thanks to your difficult and courageous decision, our dreams are becoming a reality. There will never be the right words to thank you for the fulfillment of our dream to share our lives and passions with a child.
Describe your childhood:
Kristy: I was always a very active child. Playing outside with my friends was a daily occurrence and my girlfriends and I always had Sunday shopping trips to the mall planned as I got older. My older sister and I spent our summer days on the beach and in the ocean. Our bikes were the vehicle of choice for playing as well as how we met our friends at the local Baskin Robins. Mom and Dad encouraged us to work before play. Our Saturdays, after morning cartoons of course, Mom and Dad were all about getting the house together so we could do the fun stuff. I still have the memories and the scars to go along with them!

David: My childhood was active. I had a older brother who would play with me and watch TV with me, in my early childhood I lived right on a lake and was able to go fishing, boating and swimming. One fun memory is when my dad would take me to Taco Bell so we could get the super-hero glass cups. He know how much I was into super heroes and loved them so it was just a little fun adventure for us. From about 6th grade we lived on 6 and half acres with a pond so I got to do a lot there from fishing to just playing. We had a basketball net set up so I could play that.
Tell us about your home?
We live in a beautiful 3 bedroom split level house that offers the best of city living and country living. Outside our backyard is a creek and a wooded area, but we're close enough to all the city has to offer. We have a library to house our huge collections of books with the most perfect reading chairs. Our living room downstairs is our "movie theater" with a great reclining sofa and fireplace for those cold nights. However, the kitchen is where all the magic happens! So much more goes on besides cooking food with love.
When you have a 3-day weekend, what do you like to do?
We love the weekend get away. We take quick trips out of town often. We find a nice local restaurant (Diners Drive-Ins and Dives is frequently our guide) and taste the local fare. We always find some museum or theater event to go to.
Do you have pets? If so tell us about them?
Yes, in April 2015 we got a beautiful German Sheppard mix. She was a dog that the local Vet Tech program rescued to train their veterinary technicians and then they give them to loving homes. She is very smart and loving. We have started down the path of agility training to keep her fit and active. We walk and play with her every day. She is a very loving dog we think will be great with a child.
What do you hope to teach your children?
We hope to teach our child how to find the joy in everyday things and to be a productive member of society.
Describe your neighborhood?
We live in a small subdivision tucked away from in a little corner of the suburbs. There is a good mix of older people and young couples. On nice days children are always out playing, riding bikes, rollerblading, etc. We held our first of what we hope will be an annual block party and started a community garden this year. We are excited that your child will grow up with lots of children to play with.
What will you tell your child about his/her birthmother?
We will tell them that she is the woman who gave us the greatest gift of our lives- our child. We will incorporate her traditions into our family's traditions to honor her. We will answer our child's questions as honestly as we can with whatever information we have.
It's Daddy's day - what activity do you want to share with your child?
There are a few activities that I want to share with my child. When I was around 5 my dad would sit and watch the old, kinda "cheesy," Godzilla movies with me. I loved them and I hope to share that with my child. It is these simple moments that don't require going to a zoo or an event that I feel are the most important and where you truly create the bond with your child. The small things are so important
What kind of education are you hoping to provide for your child - Private or Public?
As Kristy is a public school teacher we plan on sending your child to public school for elementary and middle school. After that we haven't decided on public or private high schools. We want your child to have a say in that decision so we can't make that decision yet.
How did you come to the decision of adoption?
We were trying to get pregnant when David was diagnosed with MS and getting pregnant was put on hold. After the MS was under control we tried again, unsuccessfully.
What faith will you raise your child?
Your child will be raised as a Catholic.
What kind of a relationship do you hope to build with your birthmom through her pregnancy?
We would like to learn her story, her family's traditions and what she feels is important for her child to know about her. We would like to develop a trusting bond so that she knows that her child will be loved and well cared for. We would like to keep communication open to receive regular updates and to be available to answer her questions.
How did you meet?
We actually first meant when I (David) ran a Sci-Fi fan club and Kristy came to a meeting. I left the meeting asking a friend if he thought she was flirting with me. However, our first date must have been destiny, as a mutual friend got us to go to a soccer game. The rest was history. It felt right from the beginning and has never stopped feeling right
What was your relationship with your parents like?
Kristy: I was very close to both my mom and dad. As a child I was a Daddy's girl. We worked side by side in all things from installing Tiffany lamps in our house to how to bone a loin of pork. As adults I was the person he confided in and came to when things were hard and would watch hockey games together over the phone. But my mom is my rock. She is caring and nurturing. Her giving spirit and quiet kindness are traits I hope to emulate.

David: My parents and I have a good relationship. They are very supportive of me and are very happy that we are trying to adopt.
What attracted you to each other?
We both have so much in common like our love of Star Wars, comics, and science fiction. Always looking at the bright side of things has helped to balance me. She completes me and makes my life so much richer everyday. The red hair helped to.
Please describe your personalities:
Kristy: I am an active person. I love to take the dog for walks with my husband or spend time with friends. I have a very positive view of life, always trying to see the best in people and events. I believe that all things are possible with hard work, determination and faith. I hope to instill that belief in your child.

David: I am a bit of cynic, looking at the world though a logical lens, trying to see the world for what it is so that I can best help and prepare your child, while giving him/her a great and happy life.
What are your hobbies?
Kristy: I love to read. David and I read many of the same books and comic books. We also love to go to the movies or just spend the day at home watching movies. I enjoy cooking, especially cookies, cakes, and bread. I have recently started taking our vacations and scrapbooking them.

David: I have a few hobbies: painting minitures, playing board games, and meeting with friends.
When you close your eyes and see yourself holding your precious baby in your arms what are your thoughts regarding the birthmother?
I thank God for the gift she's given to us. I think that I will never be able to let her know how she's made my dreams of having a child as a part of my family come true. As the only grandchild in my family I know how special this baby will be for my family.
How will a child enrich your life?
It will give us a good reason for watching the cartoons we already love so much. On a more serious note it will give us the opportunity to share our love, passions, and lives with a child. There are so many experiences and traditions we want to pass down and share with your child. Seeing their smiling face everyday would brighten our world and fill a place in our hearts.
Why did you each choose the career path you decided on?
Kristy: I never saw myself as a teacher, never mind an instructional coach where I was coaching teachers. I started out wanting to write computer programs for schools, and quickly found out that wasn't the right path for me. So I took a class where I was a teaching assistant for 1 hour a day. It was the part of my day I looked forward to the most and then it was an easy decision to become a teacher. Through my years teaching my administrators noticed how my learning was helping other teachers become better and then recommended I be an instructional coach. I decided in 2011 that was the next step in my career and became a coach.

David: I fell into my current career path in Medical Education, but I am looking at moving forward and expanding my career now that I have gotten my Bachelor of Science in Business Technology.

We have an extensive database of families that are currently waiting for the opportunity to adopt your precious baby.

CONTACT US TODAY
FOR YOUR FREE
NO OBLIGATION CONSULTATION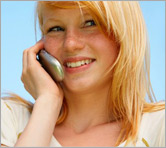 For Your FREE No-Obligation
Consultation1-877-550-3770

REQUEST A FREE ADOPTION INFORMATION KIT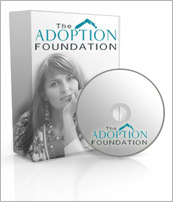 Your information is confidential.
Information will be mailed in an unmarked envelope.
Financial Assistance (as allowed by state law)
Information about our Free Housing for Birthmothers