Daniel and Jamie
Writing this letter finds us sitting in a place in our lives that we were unsure would happen for us. We would like to start by saying thank you. Thank you for being selfless in ensuring a life will develop and grow in your womb and then giving us the opportunity to develop the life outside of your womb. We appreciate the time that you are taking to learn more about us.
Describe your childhood:
Jamie: My childhood was busy. We were active in our local boat club and did a lot of beach and water activities. I also played a lot of sports. My mom and dad both worked outside of the home. I attended a Catholic grade school until 9th grade. I was rarely in trouble and followed the rules.

Daniel: Our family was laid back. I played outside a lot and watched my brothers play sports. I also traveled a lot for sports.
Tell us about your home?
We live in a three bedroom townhouse in Colorado. It is near many parks, trails, and outdoor activities.
When you have a 3-day weekend, what do you like to do?
We enjoy attending sporting events and grilling out with friends. We have a lot of visitors from out of town, and so we also like to have company when we have extra time off of work.
Do you have pets? If so tell us about them?
We do not have any pets.
What do you hope to teach your children?
We want to teach our children to be of strong moral character, to have solid manners and values, and be model citizens in the variety of communities they will encounter as they grow up.
Describe your neighborhood?
There are many local schools, parks, and walking trails nearby. We are close to many stores and also have access to the interstate for a quick trip to other cities in Colorado.
What will you tell your child about his/her birthmother?
I think this decision depends partly on what our child's birthmother wants to be shared. We feel strongly that the relationship between child and birthmother must be decided by those two people and it cannot be decided by us as the adoptive parents.
It's Daddy's day - what activity do you want to share with your child?
Inviting family and friends over to our home to grill out.
What kind of education are you hoping to provide for your child - Private or Public?
Jamie attended a private school and Daniel attended a public school. At this time, we have not made a decision for sure as to what type of education we hope to provide for our child. There are many charter schools in our neighborhood as well.
How did you come to the decision of adoption?
Fertility struggles lead us to adoption. We both wanted to be parents, to have a family. Thankfully, adoption gives us that opportunity.
What faith will you raise your child?
We are currently members of a Lutheran church.
What kind of a relationship do you hope to build with your birthmom through her pregnancy?
A relationship of trust and honesty is important to us. We want to be comfortable, but also hope that our birthmother will have the same level of comfort with us.
How did you meet?
We met through our work experiences when we lived in Wisconsin.
What was your relationship with your parents like?
Jamie: My mom and dad are both hardworking people. They raised me to work hard and to be respectful. This level of respect was evident in their discipline. I was rarely in trouble. I did not want to let them down. Both of my parents would bend over backward for us.

Daniel: I had a trusting relationship with my parents and shared all information with each other. I respected their expectations.
What attracted you to each other?
Watching Daniel work with children was the first thing that attracted me to him. As I got to know him more, his sense of humor and ability to let loose and have fun peeked my interest.

What attracted me to Jamie was her passion she had for herself and the kids she worked with. Getting to know her, I learned that we shared a lot of common interests and we had a lot of fun spending time with each other.


Please describe your personalities:
Jamie: I am hardworking, soft hearted, and have a difficult time telling others no. I can be stubborn and try my very best to do things the right way the first time. I take pride in my family and my relationships.

Daniel: I am easy going and calm. I enjoy organization and have a good sense of humor.
What are your hobbies?
Jamie: Attending sporting events, crafts, shopping, golf, and volleyball.

Daniel: Golf, watching football, and traveling.
When you close your eyes and see yourself holding your precious baby in your arms what are your thoughts regarding the birthmother?
Gratitude, respect, selflessness, blessing, and a gift.
How will a child enrich your life?
It will challenge us to be even better people. It will help us to encounter challenges, to overcome those challenges, and to increase our love for each other.
Why did you each choose the career path you decided on?
Jamie: I fell in love with my profession when in college. I began thinking I wanted to be a pediatric physical therapist, but my senior year in college I needed a job and there were openings for working with children with autism. I have not looked back. I changed my major and continued my education to continue to work in the field of behavior analysis.

Daniel: I chose to work with children with exceptional needs to make a difference in the lives of children and to give all children a chance to be successful.

We have an extensive database of families that are currently waiting for the opportunity to adopt your precious baby.

CONTACT US TODAY
FOR YOUR FREE
NO OBLIGATION CONSULTATION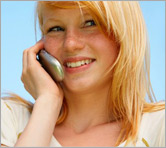 For Your FREE No-Obligation
Consultation1-877-550-3770

REQUEST A FREE ADOPTION INFORMATION KIT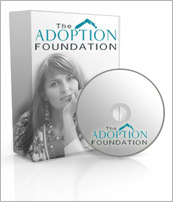 Your information is confidential.
Information will be mailed in an unmarked envelope.
Financial Assistance (as allowed by state law)
Information about our Free Housing for Birthmothers