Nickolas and Ami
When we sat down to right this letter we didnít know how to start it, literally. After much thought and discussion we decided on the expectant mother. We decided on this because she is the most important person, and that's you. During our research we found a quote that made it all make sense. ďMy definition of mother is someone who loves unconditionally and places the needs of her children above her own, on a personal level, and not only with words, but also actions.Ē Random online commenter.
Describe your childhood:
Adoptive Mom?
I was raised in a loving home with two older sisters. We didnít always get along (what three teenage girls do?), but we always supported each other when it really meant something. My mother had a full time job so my father was the main parental figure. However, my mother was the one that come to most of my school functions. I was in several after school sports and activities and really enjoyed school. My parents were very key in continuing my education in college. My childhood was a very pleasant time in my life.

Adoptive Dad?
I am the oldest of four boys. My father was the sole financial provider for our family and my mother was a homemaker. They were always there to support me in whatever I wanted to do. I enjoyed doing a lot of outdoor activities with my brothers like making forts, jumping on the trampoline, going fishing, and riding my bike. My childhood was a very happy time in my life.
Tell us about your home?
We live in a ranch style, three bedroom, two bathroom home with a full basement. It has a nice patio decorated with plants and a wonderful fenced in backyard with a play area. We have a large front yard also landscaped with plants and shrubs. We have a four car attached garage. Our house is already baby proofed because of our first child.
When you have a 3-day weekend, what do you like to do?
We like to spend one of the days at home as a family, playing games, watching our favorite shows, and relaxing. The other two days we try to do some activates outdoors like going to the zoo, riding our bikes, fishing, swimming, home projects, and visiting family.
Do you have pets? If so tell us about them?
We have two Yorkshire Terrier dogs as well as three cats and a small fish tank. Our two dogs are named Winston and Peppers. They are five and three respectively. They are brother and sister from two different litters. Our three cats are Trouble, Bonnie, and Temperance. They are eight, eight, and four respectively. We adopted Bonnie from an animal shelter, but the other two we got from friends and family. They are orange, tabby, and grey. All of our animals are very affectionate and good with our two-year-old son Ethan, but they get less playful the older they get.
What do you hope to teach your children?
We hope to teach our children how to be successful adults. This would mean to have a career they enjoy, a family lifestyle they love, and goals that reflect their personal feelings. We also hope to teach our children how to be respectful and kind to others.
Describe your neighborhood?
We live in a rural area, but we are within five minutes of a school, hospital, park, and the other amenities we would need. We have a few neighbors, but they are spaced pretty far from us. When we ride our bikes on the local streets there is not a lot of traffic and our neighbors seem to also have smaller children.
What will you tell your child about his/her birthmother?
What we would tell our child about his or her birthmother would be based on what she feels comfortable with her child knowing. If the birth mother is ok with full disclosure we would talk about her differently depending on the child's age. When our child is too young to understand life's responsibilities we would tell our child that his or her birth mother loved him or her and wanted what was best for her child. As our child gets older and starts to understand more about life's difficulties we would tell our child more specifics about his or her birth mother's situations and her feelings at the time of her birth.
It's Daddy's day - what activity do you want to share with your child?
I would like to take him or her to the zoo. We can look at all of the amazing animals and feed the goats, giraffes and birds. I will really enjoy getting to show him or her all of the animals that we donít get to see very often and to see the amazement in his or her faces when he or she sees a cool new animal is indescribable.
What kind of education are you hoping to provide for your child - Private or Public?
We intend on providing our child with an education in public school.
How did you come to the decision of adoption?
When we came to the realization that we could not have any more children of our own we started looking for alternatives. We first looked at surrogacy and in-vitro fertilization. We felt that the success rate compared with cost was beyond our family's means. We then looked at the other end of the financial spectrum and began looking at being foster parents. We decided against this because we didnít think we could give back a child once he or she was part of the family. That led us to adoption. We can give our love to another child; it is permanent and it was within our financial means. It was perfect for us.
What faith will you raise your child?
We would be open to discussing this topic as we have a Christian faith but are not active in the religious community.
What kind of a relationship do you hope to build with your birthmom through her pregnancy?
We hope to develop a relationship of mutual respect and kindness with one another. We would hope to gain a friendship where we would feel comfortable communicating and keeping updated through email. We would also hope to have an open enough relationship that we could communicate our fears and concerns with one another.
How did you meet?
We have known about each other since the fourth grade because we were in the same class. We really didnít start to spend time with each other until we were in high school. We started dating in 2001 and have been together ever since. We got engaged in 2004 and were married in 2007.
What was your relationship with your parents like?
Adoptive Mom?
My relationship with my parents was unique. They were always there for me and supported me when I needed them. They were not really affectionate parents, but I always knew that they loved me even if they didnít say it. As the youngest child I was able to learn from a lot of my older sisters' mistakes so there was never really any arguments between my parents and myself.

Adoptive Dad?
Both of my parents were extremely supportive of me. They didnít have a lot of money, but they always found a way to give me the things I really needed and wanted. I really respect them for how loving they were with each other and how they raised me. My mother was the affectionate parent and my father helped guide me with any questions I had in life.
What attracted you to each other?
We both felt that the other one had a fun, unique personality that appealed to us. We enjoyed each other's friendship and both agreed that the other one was our best friend and that turned into more.
Please describe your personalities:
Adoptive Mom?
I am a smiley, light hearted person. I enjoy helping others, especially at work. I'm almost always happy and really enjoy laughing with my husband and friends.

Adoptive Dad?
My personality is happy go lucky. I consider myself a friendly, helpful person who is quiet and not outspoken. I am humorous and light hearted.
What are your hobbies?
Adoptive Mom?
I enjoy reading, doing crafts, rummage sales, and finding projects to work on. The hobbies I enjoy doing with my family are riding our bikes, playing in the back yard, bowling, fishing, watching the Packer games together, and sitting down to dinner.

Adoptive Dad?
I personally enjoy snowboarding, golfing, and tennis. The hobbies I enjoy with my family are fishing, riding our bikes, camping, wagon rides, and going to the zoo.
When you close your eyes and see yourself holding your precious baby in your arms what are your thoughts regarding the birthmother?
My thoughts are that she did a wonderful job bringing this joy into the world. I would be thinking about how grateful I am that she chose us as her adoptive parents, how much I respect her, and how much I hope that she is able to overcome her grief that accompanies the joy that I am feeling.
How will a child enrich your life?
A child will enrich our lives by giving a sibling/playmate to our child Ethan. A child will give us the joy of being able to hold a baby in our arms again, to allow us those precious joyous moments that only a child's learning can give. He or she will bring more love and spirit into our lives as well as his or her brother Ethan's life.
Why did you each choose the career path you decided on?
Adoptive Mom?
I have always been interested in science. I have also always wanted to help people but was nervous about a lot of new interactions with people I didnít know. Being a Medical Laboratory Scientist I get to work in a lab. I get to help people without having to have as many interactions directly with the patient, and I get to stay near my family.

Adoptive Dad?
I chose my career path primarily as a means to support my wife and family. It allows me to be home with my son and wife as well as provide for them. Several of my family members work there as well and I really enjoy getting to see them on a day to day basis.

We have an extensive database of families that are currently waiting for the opportunity to adopt your precious baby.

CONTACT US TODAY
FOR YOUR FREE
NO OBLIGATION CONSULTATION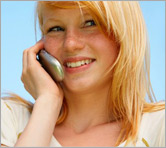 For Your FREE No-Obligation
Consultation1-877-550-3770

REQUEST A FREE ADOPTION INFORMATION KIT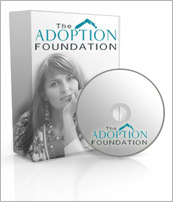 Your information is confidential.
Information will be mailed in an unmarked envelope.
Financial Assistance (as allowed by state law)
Information about our Free Housing for Birthmothers