Mark and Caressa
Five years ago, Mark and I promised to spend the rest of our lives together, in sickness and health, for richer or poorer. Meeting in college our junior year was heaven sent. Our university gave us the environment to learn not only about our careers but to learn about love. After we both graduated, Mark proposed, and we married later that year. We settled down in the small town where I was born. Our small community was such a perfect place to grow up that Mark and I could not think of a better place to raise a family.
Describe your childhood:
Caressa: My childhood was one spent with family. Every Sunday we would visit both sets of my grandparents and spend time. My parents were and remain very supportive. They allowed me to try any activities until I found my niche. From soccer and softball to girl scouts and instrumental lessons, my parents made every effort to allow me to grow. My parents were also avid travelers and each summer took us on a family vacation.

Mark: I would describe my childhood as active and adventurous. Much of my time was spent playing with my brothers usually in outside recreation. Some of my favorite pastimes include playing soccer, racing bikes, and playing in the backyard tree house. I have fond memories of visiting my grandparents and helping my Grandpa with whatever he was working on.
Tell us about your home?
Our ranch style home sits on two acres of open grass. In the backyard Mark has a garage to work on his cars. Inside we have an open floor plan that allows open communication from our kitchen into our living room. Back our small hallway you will find three bedrooms (one that serves as an office) and one four piece bathroom. Downstairs Mark has created an additional family room just waiting to become a playroom.
When you have a 3-day weekend, what do you like to do?
No three day weekend is the same. Some weekends we travel to visit Mark's parents. Others we spend working around our house or enjoying the beauty around our neighborhood. We also enjoy volunteering with the Miss America program or attending a race.
Do you have pets? If so tell us about them?
Sophie Hope is our four year old Bichon.
What do you hope to teach your children?
We hope to teach our children the love of faith and family. When all else fails, faith and family remain and will see you through.
Describe your neighborhood?
We live in rural small town America. Our town enjoys summer celebration, festivals, and fireworks together. Our community is tight-knit and very welcoming.
What will you tell your child about his/her birthmother?
We will tell him or her that their birth mother was a very brave woman who made a difficult choice to place them in another family, but she knew she wanted them to grow up in a wonderful family. We plan to answer any questions openly and as honestly as we can.
It's Daddy's day - what activity do you want to share with your child?
We would begin the morning by doing an activity Daddy enjoys together and finishing it with a family dinner including grandparents and great grandparents.
What kind of education are you hoping to provide for your child - Private or Public?
Public.
How did you come to the decision of adoption?
Adoption has always been something I dreamed about. When we found out we could not have our own children, adoption was our first choice to create our forever family.
What faith will you raise your child?
Christian.
What kind of a relationship do you hope to build with your birthmom through her pregnancy?
One of trust. We want her to know we will love her child and care for them in the best way we can.
How did you meet?
We met during an Intervarsity Christian Fellowship meeting during our Junior year of college. After that first meeting we had our first date on campus and have been together since. This year we celebrated five years of marriage and seven years since our relationship began.
What was your relationship with your parents like?
Caressa: Very close and warm. I always knew I could trust my parents with anything. Even as an adult I still take time to talk to my parents daily.

Mark: I maintain a tight bond with my parents despite the fact that I live several hours away and am not able to see them as often as before. We are very open and honest with one another. I know they have and will continue to support me in my endeavors.
What attracted you to each other?
They say opposites attract and we did. Together we complete each other. What qualities I lack, Mark has and vise versa. We keep each other not only happy but balanced.
Please describe your personalities:
Caressa: I am very outgoing and charismatic. I enjoy meeting new people and trying new things. I feel I have strong leadership qualities and enjoy completing projects.

Mark: I have a laid-back personality. I am a driven person that enjoys the competitive side of things. I am very loyal to my friends and look to help others around me succeed.
What are your hobbies?
Caressa: I am an active Miss America volunteer. I enjoy reading and sewing. I alter and create original garments.

Mark: I enjoy sports (football, basketball, tennis, and racing) and restoring classic cars. We both enjoy going for walks or riding our bikes.
When you close your eyes and see yourself holding your precious baby in your arms what are your thoughts regarding the birthmother?
My thoughts are thankful. I can't thank this woman enough for allowing us to have this precious life. I am thankful she was courageous enough to complete this process and for giving us her gift.
How will a child enrich your life?
A child will enrich our lives in every way. Just the opportunity to love another allows us to grow. As a young couple, we want to grow up with our child and be active with them. We want to play with them and help them learn. A child will bring us much joy and joy enriches the soul.
Why did you each choose the career path you decided on?
Caressa: I have always dreamed of being a mother and as a child that was the career I dreamed of. Currently I have a job, but plan to be a stay at home mother once our child arrives and begin the career I have always dreamed of.

Adoptive Dad?
My career path has followed the idealogy to promote small business. By gaining knowledge working for a small company I hope to someday use this as a valuable resource in my entrepreneurial efforts. My organizational skills and attention to detail serve me well in my current position as an inventory specialist.

We have an extensive database of families that are currently waiting for the opportunity to adopt your precious baby.

CONTACT US TODAY
FOR YOUR FREE
NO OBLIGATION CONSULTATION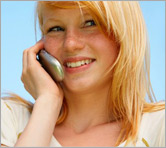 For Your FREE No-Obligation
Consultation1-877-550-3770

REQUEST A FREE ADOPTION INFORMATION KIT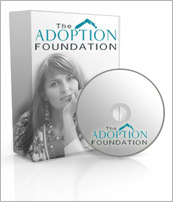 Your information is confidential.
Information will be mailed in an unmarked envelope.
Financial Assistance (as allowed by state law)
Information about our Free Housing for Birthmothers