William and Kara
We know that choosing adoption for your baby is the most difficult and heart-wrenching decision you will likely ever have to make. It takes a great deal of courage and strength to give your child to another family to raise. Know that you have our admiration, respect and support. If you choose us to be your childís parents, we can promise you that we will love your child with all our hearts. We will be the very best parents that we can be and your childís welfare will be the most important thing to us.
Describe your childhood:
Kara: I was blessed to grown up in a very traditional home with both parents and a sister. My parents felt that it was important to expose my sister and me to traveling and people from other countries. Therefore, we had the opportunity to host multiple exchange students who have become a lifelong part of our family, still visiting the states today. I loved Girl Scouts and Church Camp and summer reading programs. I am very close to my cousins and enjoy getting together every Christmas with extended family. I enjoyed band and music and played the Clarinet for four years in college.

Bill: I grew up in a small town with both parents and a younger brother and sister. Both of my grandparents lived close by and contributed to some of my favorite memories. I loved spending time on my grandparentís farm during the holidays. My dad holds a special place in my heart as he introduced me to auto mechanics. I spent many hours learning to fix and rebuild cars and motorcycles. Today I still have childhood friends who were neighbors and classmates.
Tell us about your home?
We live in a 100-year-old, 2-story home that we have remodeled to look as though it came out of a storybook. We have a gorgeous yard with many shade trees. Our American Elm tree is 100 years old and shades 3/4 of the backyard. The beautiful brick patio in the back yard is the perfect place for family picnic and summer birthday parties. We have 3 bedrooms on the second floor, including a nursery which is ready and waiting for our child. Downstairs the kitchen overlooks the backyard while the living room and dining room both have charming large windows that fill both rooms with light.
When you have a 3-day weekend, what do you like to do?
Kara is blessed that as a nurse practitioner in a rural community she has a 4 day work week. She loves spending time around the corner with her sister's family or enjoying family barbecues and pool parities down the street at her parent's house. We love to travel to nearby mountains or visit the big city and attend a baseball game.
Do you have pets? If so tell us about them?
We have a furry, child-loving German Shepherd named Aspen. Aspen is 5-years-old and absolutely loves children. She is very gentle and protective of our niece's and nephew and can be found strolling after them as they play in the backyard or lazily watching them as they play on the living room floor. We feel animals bring joy to a family and want our children to experience the joy of Aspen.
What do you hope to teach your children?
We want to teach our children that no matter what comes their way, they can always depend us. We will guide them to learn that education is important. We are both college graduates and want our children to have the same opportunity.
Describe your neighborhood?
We live in a family-friendly neighborhood where neighbors genuinely care about each other. Neighbors can often be found lending a helping hand when a family is on vacation or having a health concern by checking the mail, watering plants or mowing the yard. Our nieces and nephew live around the corner and we have several friends down each side of the block with young children. All of the streets in the neighborhood are filled with trees that tower gracefully over the sidewalks. The main streets are brick and our neighborhood is one block from the beginning of downtown. We would love to walk with our children to the movie theater and to the main street to watch the many parades that occur throughout the year. Our children will love riding a bike and playing with neighborhood kids.
What will you tell your child about his/her birthmother?
We will want to share with our children as much as we can about our birthmother. We feel that it is important that our children not only know their unique story, but also as much as possible about the mother who choose to give them gift of life and loved them enough to give the gift of adoption.
It's Daddy's day - what activity do you want to share with your child?
I cannot wait to spend a Daddy day with my child. Carnivals, county fairs, car shows, children's museums, and parades are just a few of the Daddy's Day events I look forward to. I can't wait to play ball in the backyard or teach my child how to ride a bike. The idea of getting a child dressed for bed, brushing their teeth and reading bedtime stories brings a smile to my face.
What kind of education are you hoping to provide for your child - Private or Public?
Our children will grow up in an all American small town where there is one grade school, one middle school, and one high school. They will make friends in kindergarten that will last a lifetime. Parents have chosen to live in our community because of the strong family values, community support and excellent small school system. There are typically around 20 to 30 children in each grade. School activities ranging from sports to musicals are the focus of the entire town, often bringing out young and old to celebrate accomplishments.
How did you come to the decision of adoption?
We always knew we wanted children. We started working towards a family early in our marriage and struggled with infertility for 2 years. In looking at fertility options, we knew that rather than seeking medical intervention, adoption was the best choice for our family. Kara's dad and uncle were both adopted and she had seen firsthand the impact adoption could make on both a child and an adoptive family by watching the relationship her dad and uncle had with their parents. We knew that raising a child was more important than having birth child and know that our child will always be loved, cherished, and constantly supported in everything they do.
What faith will you raise your child?
We are Christians and will raise our children in the Christian faith. We are currently active members of the United Methodist Church where Kara enjoys singing in the Choir and in the Christmas Cantata. She loves working with children and volunteers in the children's department with their puppet program. Our church has a large population of young families who have young children. God is the center of our lives and we will raise our children to have a strong faith in God.
What kind of a relationship do you hope to build with your birthmom through her pregnancy?
We would like to build a trusting with you that includes open communication. We know how much we want a child and can only imagine the bond you have with your unborn child. It is important to both of us that you have unwavering faith that we will love and provide for your child. We want to support you through your pregnancy and provide you with a personal connection to us so that you are comfortable and at peace with your decision.
How did you meet?
I work with a great physician who was a good friend of Bill. He acted as a personal matchmaker and encouraged Bill to ask me out on a date. In addition, I have a good friend who grew up and graduated high school with Bill. Our first date was at an Italian restaurant where we immediately hit it off. Before you knew it, it was love at first sight and we were married 13 months later.
What was your relationship with your parents like?
Kara: I am extremely close to my parents. They live within walking distance and have always supported me in achieving my dreams. They encouraged me to do hard things such going to college and the international exchange program to France and were always there to support me through any hurdles I encountered. I learned the foundation of a good marriage and great parenting and know that they will continue to guide me as an adult. My parent are so excited about this process and cannot wait to meet their grandchild.

Bill: I love my parents dearly and am thankful that they live close. I enjoy helping whenever I can and may be found occasionally mowing their yard. My parents have a strong relationship with each other and I treasure the moments we are able to get together as a family. My favorite childhood memories involve working with my dad in the yard and coming into supper cooked by my mom. I love when my parents call and make impromptu lunch plans that allows Kara and I to spend time with them as a family.
What attracted you to each other?
Kara: I was attracted to Bill because of his kind and generous personality. I feel in love with the fact that he is quick to help anyone in need without asking for anything in return.

Bill: I was attracted to Kara because of her sweet nature and kindness towards everyone she meets. She has a heart to serve others and goes out of her way to help those in need. I loved her relationship with her niece and nephew and knew that she would be a wonderful mom to our children.
Please describe your personalities:
Kara: I would describe myself as calm and patient. I can have multiple irons in the fire at work and not only juggle them all well, but be a pillar of support to my co-workers. I am kind and caring and love spending time in intimate settings with families and friends. I am a great listener and friend and love meeting for lunch or talking on the phone to a friend in need.

Bill: I would describe myself as a good, loyal, friend and co-worker and will go out of my way for a friend or co-worker in need. I am driven to achieve my personal goals and feel a deep sense of accomplishment when I have completed a goal. I am kind to others and enjoy doing things for others that they cannot do themselves. I like board games and am a bit competitive though what I truly enjoy is just spending time with family and friends. I am outgoing and enjoy talking with people and learning about their personal stories.
What are your hobbies?
Kara: I love to travel and in addition to traveling throughout the United States, I have enjoyed traveling across Europe. I enjoy reading and love to cuddle up in a chair on a cold day with a cup of tea and a good mystery. I love long walks long in the country and hiking in the mountains. I love volunteering at church and both sing in the choir and volunteer with puppets in the children's ministry. I love making gifts and have done exquisite cross stitch and crochet. I enjoy gardening and home improvement projects.

Bill: I love history and enjoy reading historical recounts of major events in history as well as autobiographies of famous historical figures. I love traveling and enjoy visiting museums and historical sites across the United States. Kara and I most love spending time at her familyís cabin in the mountain of northern New Mexico. I love rebuilding cars and look forward to one day restoring my grandfather's 1964 Ford. Kara and I love hanging out with friends and family and enjoy barbecues and picnics. I love finding new restaurants when traveling and eating new food cuisine.
When you close your eyes and see yourself holding your precious baby in your arms what are your thoughts regarding the birthmother?
We will always have unending gratitude towards you. Your gift to us will be the biggest gift anyone will ever give. We will have an intense responsibility to love your child and fulfill the hopes and dreams you would have for him or her. Each time we look at our baby, we will think of you and the joy that you have given to us. We will have profound respect in your decision to choose adoption.
How will a child enrich your life?
We believe that our lives are so blessed that adding a child to our family will only enrich it more. Kara looks forward to reading bedtime stories, playing games, camping, and watching them grow. They can't wait for the first Christmas and birthday party and most of all rocking her baby to sleep. Bill looks forward to reading bedtime stories and has a collection of Winnie the Pooh books already on the nursery shelf. He most looks forward sitting on a rocking chair on the porch of Kara's parent's cabin and rocking his child. He knows that he will love a child unconditionally and can't wait to play games or in the backyard.
Why did you each choose the career path you decided on?
Kara: I decided to be a nurse when I was a junior in High School. I fell in love with patient care as an RN and soon realized that I wanted to do more for my patients. This led me to returning to school to receive a Masterís degree as a Family Nurse Practitioner. Daily, I reflect upon my decision and realize that I truly love my patient and am so thankful that God placed me in a position to share my skills with others. Over the years I have also realized that I love educating patients and new nurses. In addition to my job as a Family Nurse Practitioner, I am blessed to work at a local University as a nursing instructor.

Bill: I like Kara I did not know immediately what my career path would be. While working at a part-time job I was encouraged to pursue a degree in medical coding by one of my mentors. I found the required skill set of informatics to be intriguing and found that I wanted to ensure that the business side of medicine did not interfere with the patient care. I have found that I excel in the attention to detail needed to accurately code claims and love making information clear and concise to patients as well as communicating with insurance companies and providers. My father-in-law who I deeply admire is a real estate appraiser. I am in the process pursing license as a real estate appraiser which will augment my career as a medical coder and I look forward to continuing the family tradition to those in town in need of appraisals.

We have an extensive database of families that are currently waiting for the opportunity to adopt your precious baby.

CONTACT US TODAY
FOR YOUR FREE
NO OBLIGATION CONSULTATION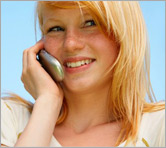 For Your FREE No-Obligation
Consultation1-877-550-3770

REQUEST A FREE ADOPTION INFORMATION KIT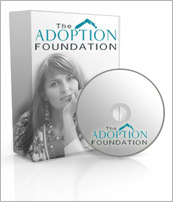 Your information is confidential.
Information will be mailed in an unmarked envelope.
Financial Assistance (as allowed by state law)
Information about our Free Housing for Birthmothers