Bryan and Maria
We send you our love and prayers as you face making the choice of which family to bless with such an extraordinary act of love and courage because you love your child. Our hearts are exploding with love and excitement in thinking that we could be the ones chosen to receive such an incredible miracle in our lives. We have prayed for years to be able to share our lives and home with a precious baby girl.
Describe your childhood:
Adoptive Mom? Joyful, serene, surrounded by a loving and nurturing family. I remember that time as a very magical one. I have very fond memories of the warmth and tenderness of my parents and of my grandparents. The best part of my childhood were the summers and being in the countryside or at the beach with lots of friends, laughs, and delicious meals eaten under a starry sky.

Adoptive Dad? I grew up in a family with a strong work ethic, sense of commitment, and joy for serving others. I will always remember the joy we shared of being in the outdoors. I have fantastic memories of camping, hiking, and traveling with my parents.
Tell us about your home?
Our home is a welcoming and heartwarming nest full of life, love, and much laughter where we enjoy each otherís company, read many books, and create wonderful, life lasting memories. The entire home is created to be friendly for children and to let our little ones enjoy a large space for playing, exploring, and enabling opportunities for the children to express all of their imagination. The warm hospitality we convey in our home is something that we are very proud of and that we believe gives our children a strong sense of community, service, and sharing.
When you have a 3-day weekend, what do you like to do?
No matter what we do, it is great as long as we are together as a family. Our main interest is the enjoyment and growth of our children, therefore we always look for activities that are engaging, fun, and exiting for our little ones. We are especially fond of puppet theater shows, theater productions, story times at the library, art camps, scouts, outdoor events, musical festivals, concerts, flying kites, and swimming.
Do you have pets? If so tell us about them?
We do not yet have pets. However, we would love to one day have an adorable puppy once all our children old enough to enjoy it.
What do you hope to teach your children?
We have many moral values and religious beliefs that we love to instill in our children. We hope to raise children who are sensitive, generous, with a very good heart, and who are happy about life and thankful for all that they have.
Describe your neighborhood?
We live in a very safe, distinguished, and friendly neighborhood. Our neighbors are very respectful, discreet, and at the same time ready to help one another when there is a need.
What will you tell your child about his/her birthmother?
She is a very courageous and selfless person who respected and valued so much the life of her unborn baby that she decided to do a great act of kindness and love.
It's Daddy's day - what activity do you want to share with your child?
Some of the activities I look forward to enjoying with our child include kayaking, fishing, flying a kite, having a nice picnic with the whole family, and going to a beautiful botanical garden.
What kind of education are you hoping to provide for your child - Private or Public?
We are very happy with the public education that our boys presently enjoy. However and for the future, we are open minded to our children one day obtaining a classical education in a private Christian school.
How did you come to the decision of adoption?
We have much love to give, and we believe that an adoption is the best call for our family of three boys. Also, as Catholics, we view adoption as a wonderful way to live the values that we believe very strongly such as the right to life of the unborn baby. We would feel very privileged and honored to be chosen to receive such a precious gift from a birth mom.
What faith will you raise your child?
We will raise our child in the Catholic faith.
What kind of a relationship do you hope to build with your birthmom through her pregnancy?
We hope to establish a very positive, respectful, and understanding one. We hope to offer to the birth mom comfort, support, and the sense that we will be the most caring and responsible parents for her child.
What was your relationship with your parents like?
Adoptive Mom? My relationship with my parents was and still is very deep and full of affection. It is built on strong attachment, care, and emotional bonding.

Adoptive Dad? My relationship was very solid, well balanced, and based on trust and mutual esteem. My father, unfortunately, passed away not long ago. I still have a wonderful relationship with my mother. She is supportive, discrete, and very respectful.
What attracted you to each other?
(Maria) I was attracted to his gentle nature. I was very impressed that a man who is a military officer could be so sweet, gentle, and tender. He was my Prince Charming.

(Bryan) I was attracted to her zest for life, love, and happiness. I also found her to be extremely nurturing and motherly. I knew early on that she would be a superb and outstanding mother. She also has this natural born habit of cooking gourmet food (mostly Italian, but also Mexican, Middle Eastern, and Asian) all the time.
Please describe your personalities:
Adoptive Mom? I am very outgoing, sensitive, creative, and nurturing. I love children very much. Iím very gregarious, jovial and very enthusiastic.

Adoptive Dad? I am considered hard working, honest, sincere, and reliable. I take life in stride and enjoy serving God, my family, and my country.
What are your hobbies?
Adoptive Mom? My greatest hobby is dancing. When I dance I can express my enthusiasm about life and all my positive energy. I love music very much and I am especially fond of jazz. I love poetry, theater, swimming, fashion and all fine arts. I am an avid reader and I really like fine cooking and entertaining. As a couple, we go to concerts, operas and the ballet. Bryan and I read many stories to our children. We like swimming, going to the beach, and travelling. All of us love to be in touch with the beauty of nature and finally, we have a lot of fun baking and spending our movie and pizza night at home.

Adoptive Dad? I love running, kayaking, taking pictures, hiking, climbing mountains, skiing, studying the stars, flying planes, and sharing these activities with our children. As a couple/family, we love swimming, traveling, and going to movies, restaurants, museums, theme parks, the ballet, opera, and other artistic performances.
When you close your eyes and see yourself holding your precious baby in your arms what are your thoughts regarding the birthmother?
If I close my eyes, I can see my heart full of joy. I say a prayer to thank the unique person who gave me this amazing gift. I picture myself looking at the adorable baby, who is a real miracle of love. Very warm feelings come to my mind and a profound sense of gratitude for the birthmother are impressed upon my life. Thanks to her, this baby is not only a dream but also a reality.
How will a child enrich your life?
A child will bring so many unforgettable moments of happiness, new emotions and many new adventures. It is amazing to follow the accomplishments, the discoveries and the imagination of a child. Her first words, the innocence of her eyes and, her first smiles will be a true delight. Finally, a child gives us the opportunity to be better people and to love more.
Why did you each choose the career path you decided on?
Adoptive Mom? Motherhood has been the greatest call of my life. I believe that it is the most beautiful and rewarding career. Being a mother teaches us to have courage, strength, patience, and to make sacrifices for other people. It also gives us the opportunity experience incredible feelings. Finally, children teach us to love in an unconditional way.

Adoptive Dad? The technical and scientific nature of engineering and the sense of service, duty, and work ethic of the military have appealed to me from childhood. With regard to fatherhood, I had always dreamt of being a father, and when it finally happened, it was truly a dream come true, three times over. I had never thought that fatherhood would be so fulfilling. Itís been a terrific and rewarding experience. I am really looking forward to raising another child. The children we have, no doubt, have involved much work but are also so much fun. I have truly enjoyed and continue to enjoy sharing my hobbies, talents, and dreams with them.

We have an extensive database of families that are currently waiting for the opportunity to adopt your precious baby.

CONTACT US TODAY
FOR YOUR FREE
NO OBLIGATION CONSULTATION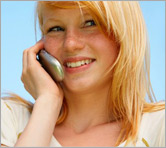 For Your FREE No-Obligation
Consultation1-877-550-3770

REQUEST A FREE ADOPTION INFORMATION KIT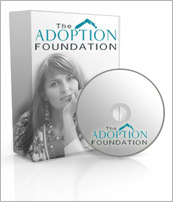 Your information is confidential.
Information will be mailed in an unmarked envelope.
Financial Assistance (as allowed by state law)
Information about our Free Housing for Birthmothers