Richard and Nancy
We are very excited at the prospect of providing your baby with a home filled with love, happiness, laughter and opportunity.
Describe your childhood:
Nancy: I grew up in a large family. I have five older brothers and had a very happy, carefree childhood growing up in the country. Even though we lived in the country, I had plenty of cousins and friends that lived within bicycling distance to hang around with and have fun. Often in summer, everyone ended up at our house for lunch. My mother was the "neighborhood mom" and all the kids adored her. My mother, father and brothers provided strong, loving examples for me as I grew up. My mother and I had a very special relationship and we enjoyed spending much of our time together. She was my inspiration growing up. Even though we lived quite a distance from our school, I was still able to be a part of extracurricular activities. I was in gymnastics and track in elementary school. When I was in junior high I was involved in track and joined band playing the flute. While in high school I was a cheerleader and remained a member of our high school band. I feel lucky to have grown up in a large family. I love the closeness that we have and enjoy spending time with my family whenever possible.

Richard: I was raised in small family in a suburban neighborhood in a large US city. My two sisters and I were very close in age. We were a very close family growing up and remain close to this day. I had a number of childhood friends and was active in Cub Scouts and Boy Scouts throughout my boyhood. My parents instilled a strong work ethic and taught me the value of hard work as the best route to achieve my goals. I used to regularly cut grass, shovel snow and do other odd jobs to earn a few bucks which my parents encouraged me to save. My mother and father took a great interest in my activities, were always supportive and encouraged me to pursue my hobbies. I was very interested in music and began playing drums in grade school, an activity that I still practice to this day. I was active in music inside and outside of school and played in bands throughout my school years. My parents were never overprotective and they believed in providing guidance and allowing me to make choices and decisions (within limits of course!). I am blessed to have had a wonderful childhood with a very loving and supportive family and a number of opportunities.
Tell us about your home?
We live in a two story, four bedroom home with a large back yard in a beautiful suburban community. Our home is close to several parks, playgrounds and recreational activities. We have plenty of room for a child to grow up and have a rewarding life.
When you have a 3-day weekend, what do you like to do?
When the weather is warm and sunny, we enjoy canoeing and have recently taken up camping. We enjoy outdoor adventures of many types and are virtually game for anything. We like to travel to areas that are within driving distance and just explore. During times that we are not able to travel, we will try to find something new to do in our area. We will jump on the train and go to downtown; we enjoy the arts and entertainment and love to take in a show. We also explore nature preserves, go on bike rides and spend a lot of time outdoors. We own two snowmobiles and in the winter months go snowmobiling on northern trails and have been known to go snowshoeing as well. In addition to this, we often spend quality time with each other at home or use a long weekend to travel to visit with family and friends.
Do you have pets? If so tell us about them?
We do not have pets.
What do you hope to teach your children?
We will teach our child to know and give love, be truthful, trustworthy, honest, respectful, and happy. We would like to teach him/her to be giving and compassionate, to stand up for his or her values and convictions, and to strive to be a good, moral person.
Describe your neighborhood?
Our neighborhood is filled with children of all ages and our neighbors are friendly and watch out for each other. We live within a short walk/drive to our community's schools. The schools are exceptional and we are confident our child will receive the best possible education which is extremely important to us. We live in a community that is a great place for kids to grow up.
What will you tell your child about his/her birthmother?
We will tell our son/daughter that his birth mother loves and cares about him/her very much. We will also tell our child how courageous his/her birth mother is to have given us an opportunity to have a child and that her decision was not easily made. We understand that this was a selfless act and that without her we would not be as blessed as we are to have realized the joy of having a child.
It's Daddy's day - what activity do you want to share with your child?
I would love to spend time with my child participating in whatever activities are of interest to him or her. This could be visiting the zoo, playing in a local park, bicycling, sports, visiting the American Girl Doll store or whatever suits his or her fancy. As long as we are together, that is all that matters.
What kind of education are you hoping to provide for your child - Private or Public?
Our child will attend a public school. We are fortunate to have an excellent school district in our community. The elementary and middle schools are within walking distance of our home.
How did you come to the decision of adoption?
After four miscarriages and a failed series of infertility treatments we actively began to consider adoption. We both feel that adoption is the best alternative and an opportunity to provide a stable, loving home for a child.
What faith will you raise your child?
Catholic/Christian
What kind of a relationship do you hope to build with your birthmom through her pregnancy?
We hope that we can develop a relationship of trust, respect and love with the birth mother and share the joy of her pregnancy as we prepare for the arrival of her child.
How did you meet?
We met through mutual friends after Rich moved to the city I lived in.
What was your relationship with your parents like?
Nancy: My mother and I were extremely close and we spent a lot of time together. She always told me that I could do anything I wanted and encouraged me to go after it. She was there for me and supported me in everything I did. She never missed an activity that I was part of at school. I strive to be a supportive, loving, and non-judging mother like she was to me. My father and I were also close. He taught me how to do many important things like changing the oil in the car, changing my tires and standing up for myself. He always attended my after school activities and let me (and everyone else) know how proud he was of me. I remember many fun times with my parents at the lake, camping in our backyard and at drive-in movies. My parents have passed on, and not a day goes by that I do not think of them.

Richard: I am fortunate to have had a close relationship with my parents. My parents did not have traditional roles as both of them worked and shared the duties of the household. I was the only boy with two sisters so I always had a special place in my mother's heart. Yes - I was a bit of a mama's boy. She passed in 2009 and will always have a special place in mine also. My mother and I were very much alike and because of that we understood each other very well. She was always supportive of me in anything I endeavored to do. We had a very special bond and I have fond memories of her. I have always had a great love and deep respect for my father. I am blessed and fortunate to still have him in good health today. He has always put his family and others first, before himself. He is honest, trustworthy, loyal and a model of integrity. He always tries to find the good in others and is incredibly loyal to his family and friends. I am blessed to have had a great relationship with both my parents.
What attracted you to each other?
Rich's outgoing personality, intelligence, and sense of humor attracted Nancy to Rich. Nancy's energetic personality and love of life attracted Rich. Plus they both thought the other was really cute!
Please describe your personalities:
Nancy: I am direct, love to laugh and smile, have a serious side but really enjoy having fun, and am very driven. I am spontaneous and love to just go off and do something on a whim, no planning required. I have a strong will and once I have my mind set to accomplish something, I will do it.

Richard: I am a deep thinker and can be somewhat analytical. I am, however, extroverted and enjoy socializing in a variety of situations. I have a dry wit and sense of humor and enjoy laughter. I have been called a big kid by my family and friends as I like to be a little silly sometimes.
What are your hobbies?
Nancy: I like to canoe, snowmobile, ride bikes and enjoy many other outdoor activities. I also work on puzzles, crochet and play the flute. I love to cook when I have time, as I enjoy trying out new recipes. One last activity - I am an avid Green Bay Packers fan!

Richard: I have a deep interest in music. I play drums and percussion as a serious hobby and semi-professionally. I am passionate about snowmobiling as my winter escape. I also enjoy canoeing, bike riding and outdoor exploring.
When you close your eyes and see yourself holding your precious baby in your arms what are your thoughts regarding the birthmother?
I would have an overwhelming feeling of admiration and love because her selfless act and strength have given us the opportunity to realize our dream of being parents.
How will a child enrich your life?
We can only imagine how a child will enrich our life and the joy we will experience as parents. We will begin a new adventure and learn how a baby will change our life forever. We will have new opportunities to see life through our child's eyes and imagination. Having a child will make us want to be better and do better things. We will change our goals to include those that include planning a future with our child instead of thinking about ourselves. I would expect we would also find that we have more tolerance, patience and compassion.
Why did you each choose the career path you decided on?
Nancy: It was by luck. I was actually unemployed and decided to move from Wisconsin to Illinois for employment opportunities. After several interviews, I chose this career path more than 20 years ago.

Richard: When I was in college, Logistics was a new and emerging profession with numerous opportunities. For that reason I chose to pursue a career in the Logistics and Supply Chain industry. I have been in the industry since I graduated from college.

We have an extensive database of families that are currently waiting for the opportunity to adopt your precious baby.

CONTACT US TODAY
FOR YOUR FREE
NO OBLIGATION CONSULTATION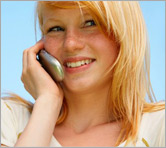 For Your FREE No-Obligation
Consultation1-877-550-3770

REQUEST A FREE ADOPTION INFORMATION KIT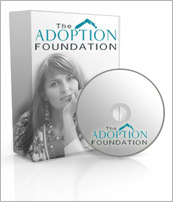 Your information is confidential.
Information will be mailed in an unmarked envelope.
Financial Assistance (as allowed by state law)
Information about our Free Housing for Birthmothers