Matthew and Amy
We want to express our respect and admiration for what you are doing and to thank you for taking the time to look at our profile. We have been trying for many years to grow our family, and we welcomed our son, Nathaniel, through adoption in 2011. Being a parent is something we treasure and feel is the most important thing we can do with our life. We will do everything in our power to provide a stable, loving, safe, and supportive home for your child.
Describe your childhood:
Adoptive Mom?    I had a wonderful childhood. My parents were extremely supportive (and still are) of everything my brother and I did. I grew up playing sports with either my dad as the coach or my mom the team mom. Experiences, education and fun were important in my family and my brother and I were enrolled in summer camps, sports camps and different classes so that we could get a taste of different things in life. Every summer my dad took July and August off and we spent the weeks either in Catalina, Palm Springs or camping along the coast. Family was important and there were many family parties where my cousins, brother and I would play together.  
Adoptive Dad?   My childhood was a very happy one. My parents were active in my and my younger brothers lives. We all played sports, mostly hockey, baseball and soccer. My parents always took an interest. They attended our games and were involved as a coach, carpooler and loving fans. I was lucky enough to have all my grandparents living in the next town over, whom we visited with regularly. Almost every holiday involved all of the family who was local getting together. Along with our family, we had a group of four other families who we did activities with, from apple picking to ďmystery ridesĒ. Every summer we would take a vacation to Maine.   
Tell us about your home?
We live in a sprawling three bedroom ranch style home with floor to ceiling windows that overlook a large grassy backyard filled with a swingset, a playhouse, a climber and tunnels. Our front yard in a large courtyard which essentially is an additional living area and cement roadway for our son and his ride on toys.
When you have a 3-day weekend, what do you like to do?
Typically we head to one of our family homes in either the mountains or the desert with family or friends to relax and have fun.
Do you have pets? If so tell us about them?
Currently we do not have pets, but our son and Matt both want a dog, which we will get when your baby is older
What do you hope to teach your children?
First and foremost to love themselves and know that many people love them. We want to teach them about community and how to be a good citizen, about responsibility and self confidence, about respect for themselves and others, and to work hard but always find time to enjoy life. Our parents did a great job in raising us, and we hope to expand on their teachings.
Describe your neighborhood?
Our neighborhood is very family oriented. Our block is home to a 4th of July block party, a Halloween party, a Thanksgiving parade, a holiday Chirstmas party and an annual food drive. Every Friday night from Memorial day to Labor day there is a get together at someones house with the kids playing together in the backyards. At one end of the street is a terrific park and at the other end is a hiking trail where runners, dog walkers and even horses can be seen throughout the day. We are walking distance to award winning schools and for those hot Califonia days close to the beach. The best thing is that we are walking distance to Nana and Papaís house and their pool.     
What will you tell your child about his/her birthmother?
The truth. The love she has for him/her, the difficult decision she had to make, how she wanted more than what she could provide for him/her and anything else that the birthmother would want for us to share.     
It's Daddy's day - what activity do you want to share with your child?
Obviously this is age appropriate and based on what our childís interests are, but a day at the beach, checking out the tidepools and going for a dinghy ride are right up there with taking in a baseball or ice hockey game.
What kind of education are you hoping to provide for your child - Private or Public?
We are within walking distance to award winning public schools that incidentally Amy attended. As for college, the decision, public or private, will be made jointly as a family when the time is right.
How did you come to the decision of adoption?
Simply put, we wanted to be parents, a mom and a dad. After 2 Ĺ years of unexplained infertility, we adopted our son Nathaniel. We would like to add on to our family.
What faith will you raise your child?
Christian
What kind of a relationship do you hope to build with your birthmom through her pregnancy?
We hope to build a relationship of mutual trust, admiration and deep respect, but we will respect her wishes for the type of relationship she wants.
How did you meet?
We meet through Match.com when Amyís girlfriend clicked on Mattís photo thinking he was cute. After meeting, we realized that Amy knew Matt's cousin and his friends.
What was your relationship with your parents like?
Adoptive Mom? My relationship was and still is very close. Growing up, my parents were extremely supportive of everything I did. As I have gotten older, it has stayed the same way.
Adoptive Dad? My relationship was and is still very strong and loving. My parents were very involved with all aspects of my growing up. From schooling to playing sports and everything in between, they supported and cheered me on. Even though today they live far away from me, we talk and Skype often, and they fly out to see my family as often as they can.
What attracted you to each other?
Matt is the sweetest, most gentle and genuine person Iíve ever met, plus he laughs at my jokes and loves to spoil me. HAHA! Amy had that special twinkle in her eye that made me feel very special and important to her. She is very caring and considerate of others, and she is very down to earth with a little goofiness thrown in. She makes me smile.
Please describe your personalities:
Adoptive Mom? I like to laugh. I am gregarious, kind, easygoing, intelligent and level headed. I set goals and achieve them. At times Iím very goofy.
Adoptive Dad? Iím laidback and nuturing. I work to make others feel comfortable. I am also level headed and sometimes a little stubborn.
What are your hobbies?
Adoptive Mom? Playing with Nathaniel, boating, spending time with my family and friends, going to and watching sporting events with Matt, gardening, tennis, traveling, real estate, trading stocks and of course, shopping.
Adoptive Dad? Playing with Nathaniel, baseball, hockey, tennis, golf, fantasy baseball, listening to music, going to concerts, traveling and cooking for loved ones and spending time with my family and friends.
When you close your eyes and see yourself holding your precious baby in your arms what are your thoughts regarding the birthmother?
Intense gratitude
How will a child enrich your life?
A child will complete our family and add to the laughter and fun we curently share together.
Why did you each choose the career path you decided on?
Adoptive Mom? I feel it is important for people to be involved in their community. Due to career paths I have chosen, I have made a difference in many peopleís lives. Now I feel it's time to step back and focus on my family's lives and help develop a sense of responsibility and social consciousness in my children by being a stay at home mom. I am very thankful for the opportunity to be able to stay home and realize how lucky I am.
Adoptive Dad? I chose my career path after realizing I didnít want to have to worry about a corporation I worked for laying me off. So, I decided to be my own boss. I started a painting contracting business, since I had prior experience in the field. It became a good feeling, helping people beatify their homes. I also decided to get my real estate brokers license, so I would have another avenue for income to protect my family as I got older.

We have an extensive database of families that are currently waiting for the opportunity to adopt your precious baby.

CONTACT US TODAY
FOR YOUR FREE
NO OBLIGATION CONSULTATION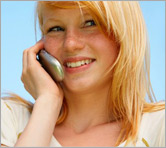 For Your FREE No-Obligation
Consultation1-877-550-3770

REQUEST A FREE ADOPTION INFORMATION KIT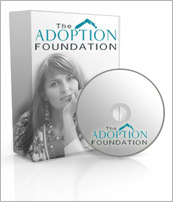 Your information is confidential.
Information will be mailed in an unmarked envelope.
Financial Assistance (as allowed by state law)
Information about our Free Housing for Birthmothers