Kevin and Paula
As parents we will teach your child the values of equality and acceptance of others. We are extremely excited to adopt another child, not only into our home but more importantly into our hearts. We wish you all the best as you make the difficult decisions that you face. Even if we are not the right match for you and your baby, please know that you are in our hearts and we wish you success in your journey.
Describe your childhood:
Adoptive Mom? Paula is the oldest of two children. Her parents were nuturing, fun-loving, extremly generous and went above and beyound as providers. Camping, cheerleading, sleep overs and family vactions kept the family busy. Guidlelines were well respected and education was a main component for the family. Paula's mom jokes that she was such an easy child.
Adoptive Dad? Kevin is the youngest of two children. His mother divorced and re-married when he was young. His step-father played the "father" role well and spoiled him. He has fond memories of summer time pool parties. Kevin was a mischevious child and did his best to find trouble around every corner.
Tell us about your home?
We live in a 2 story home with 3 bedrooms and 2.5 baths, which rests on .75 acres of land. Our home has a unique layout, featuring a loft area upstairs as well as a downstairs living room.
When you have a 3-day weekend, what do you like to do?
Kevin and I love to spend time at the lake and enjoy taking our jet-ski out for rides. It is not out of the norm for us to plan a getaway to Charleston or Savannah for the weekend. We enjoy doing things together and love to laugh.
Do you have pets? If so tell us about them?
We are animal lovers! Our dog Oreo is an Australian Shepherd and he is 8 years old. Punter, the cat, is 10.
What do you hope to teach your children?
Our greatest hope is to raise children in a happy, loving home where they have every opportunity to enjoy the good things in life. We will allow our children space to explore their interests, learn about other cultures, and grow into the individual they are. We will guide our children to become caring, compassionate and respectful people.
Describe your neighborhood?
Our neighborhood is a family community with lush landscaping, oversized lots and friendly people, and is located about 5 minutes from downtown where we enjoy mansions-turned-museums and a lovely college campus.
What will you tell your child about his/her birthmother?
We will tell your child that his/her mother made a sacrafice out of love and compassion. This sacrafice was a selfless act and adoption is the greatest gift one can give.
It's Daddy's day - what activity do you want to share with your child?
Everything! From crafts to football, dress up to baseball, every first is a discovery. A walk in the woods with a small hand in mine as we talk about things. Stopping for a pinic lunch to enjoy our time as we sit together.
What kind of education are you hoping to provide for your child - Private or Public?
Public/Public Charter
How did you come to the decision of adoption?
It is not possible, medically, for us to have children.
What faith will you raise your child?
Christian-United Methodist
How did you meet?
A chance meeting in the parking lot of a Roadhouse.
What was your relationship with your parents like?
Adoptive Mom? Paula has a great relationship with her parents. She enjoys spending time with her parents and either visits or speaks to them on a daily basis. She often comments that as she has gotten older her parents have also become her friends. Even at her age now, Paula would not want to disappoint her parents or let them down.
Adoptive Dad? Kevin is thankful for the continued support and direction that his mother has given. Although the U.S. Army has taken him many to many places, his mother has always been a sound grounded factor for him.
What attracted you to each other?
Charisma, humor, and we both admired each other's career choice.
Please describe your personalities:
Adoptive Mom? Witty, caring and somewhat wacky are a few words people would use to describe Paula. She certainly keeps you laughing and always speaks her mind. She is a people person and those that are with her often feed from her energy.
Adoptive Dad? Kevin is a disciplined soldier on the outside, but a kid at heart. Often his playful spirit lands him in trouble. He is very carefree and belives in spontaneity.
What are your hobbies?
Adoptive Mom? College football, weekend lake trips, family get-togethers, traveling, working in the yard.
Adoptive Dad? College football or any sporting event, weekend lake trips, grilling out with the neighbors, enjoying family time, jumping in the car and heading on any adventure.
When you close your eyes and see yourself holding your precious baby in your arms what are your thoughts regarding the birthmother?
As I think about my child's birthmom I will be grateful for the chance she provided. Because of her, we were able to become a family and know the warmth, the love and the satisfaction that a child would bring into our lives.
How will a child enrich your life?
Parenting brings its own form of education, regardless of what your background may have been when becoming a parent. It is the only task that you will ever take on that will provide you with such immeasurable, complete utter joy. Within the eyes of your child, you will always maintain a place wihtin their heart that can never be replaced.
Why did you each choose the career path you decided on?
Adoptive Mom? Educator: Teaching is a challenging job with many unique frustrations, but the rewards of teaching are numerable. I became a teacher to make a difference and ignite the fire in the mind of a child.
Adoptive Dad? U.S. Army: Many people find themselves compelled to reach out and contribute to the safety and protection of our country through military service. Serving your country is a calling and it is one that I am proud to do.

We have an extensive database of families that are currently waiting for the opportunity to adopt your precious baby.

CONTACT US TODAY
FOR YOUR FREE
NO OBLIGATION CONSULTATION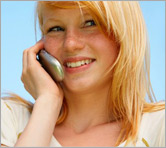 For Your FREE No-Obligation
Consultation1-877-550-3770

REQUEST A FREE ADOPTION INFORMATION KIT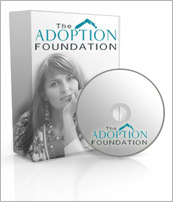 Your information is confidential.
Information will be mailed in an unmarked envelope.
Financial Assistance (as allowed by state law)
Information about our Free Housing for Birthmothers